A Luxury 5-star Hotel in Khao Lak
Christmas on the Beach (again!)
It goes without saying, Christmas in Thailand is not like Christmas back in the UK. It's not a traditional holiday in Thailand since only a small percentage of Thais are Christian. And most Thai families don't celebrate with the exchange of gifts on December 25th. But the Thai's sense of "sanuk" or fun means they're happy to join in with the party. So the holiday season is acknowledged with Christmas trees and decorations in the shops and malls and Christmas music sounding out wherever you go. And in many bars and restaurants, you'll find staff dressing up in Santa outfits.
But still, it's not the same! So as a diversion from the whole non-Christmassy feeling, I decided to spend a second festive season on the beach. Last year I had a great few days 'glamping' on my own at Haadson Resort in Khao Lak. This year, I'd be spending the time with my girlfriend, so I decided to go a little more upmarket!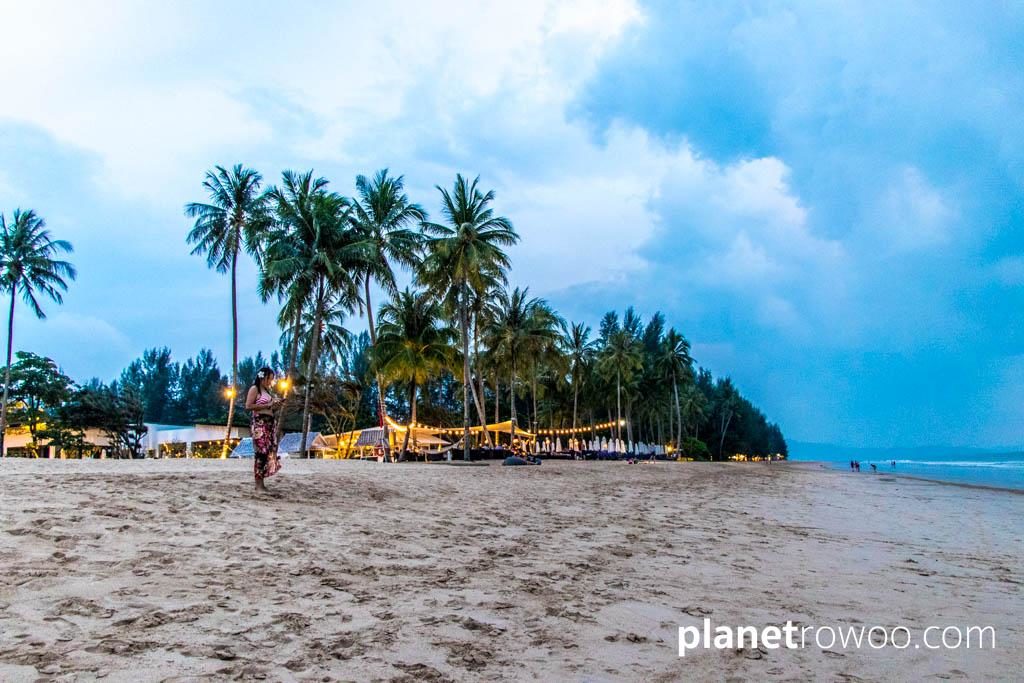 JW Marriott Khao Lak Resort & Spa
JW Marriott Khao Lak Resort & Spa is a luxury 5-star hotel located in Khao Lak, Phang-Nga province on the Andaman (west) coast of Thailand. It's around a 90-minute drive north from Phuket International Airport. And with Chiang Mai just a short 2-hour flight from Phuket, it's an easy getaway for a few days.
The resort occupies a perfect beachfront location overlooking the Andaman sea on an idyllic stretch of Khuk Khak beach.
A Thunderous Welcome!
We arrived at the resort on Christmas Eve during a tropical downpour, and to the loudest crack of thunder I think I've ever heard. Everyone in the hotel lobby jumped and then relaxed into laughter. It was an ominous welcome. But the friendliness of the hotel staff with their happy smiles, and their offering of a welcome drink and cold towels, soon brought our minds back to the holiday.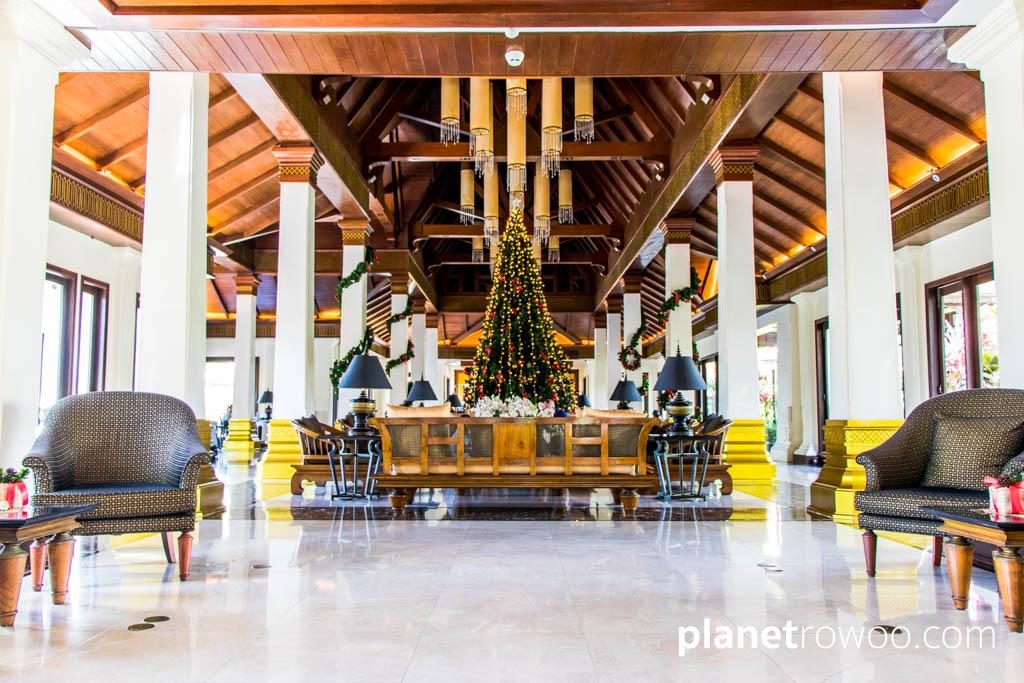 You can learn a lot about a hotel from its lobby. And the JW Marriott Khao Lak's lobby exudes quality and style. It's big too. Built in the style of a huge Thai pavilion. With soaring ceilings and an airy atmosphere. At the centre was a large 12 ft+ high Christmas tree, tastefully decorated, with colourfully wrapped gifts beneath it. There was a small but nicely presented variety of decorations around the lobby too. A nice touch and just enough to give you a sense of Christmas.
From the elevated position of the lobby, you can see right across the grounds of the resort, and down to the ocean. And even though the view was marred by the storm, I began to appreciate the resort's enormous expanse.
Accommodation at the JW Marriott Khao Lak
From the lobby, we were shown to our room. There are around 300 rooms at the JW Marriott Khao Lak, spread over 38 acres of tropical grounds. We were in wing two of five, around halfway between the lobby and the ocean. Each wing, although containing many rooms, is beautifully designed, with staggered Thai style red sloping roofs and wooden eaves, giving the impression of being individual houses.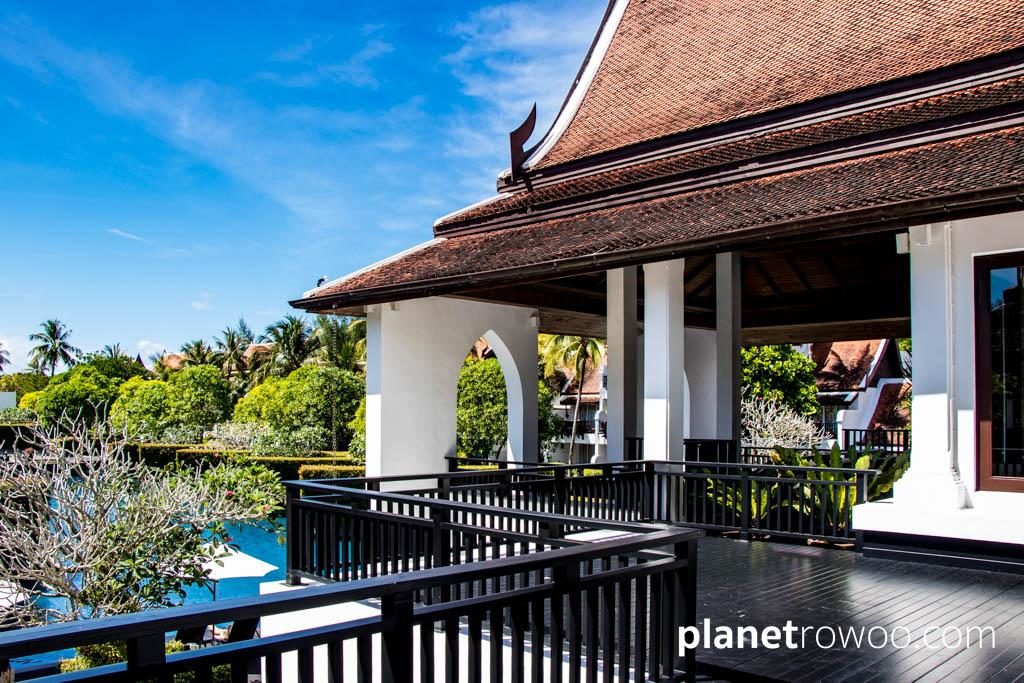 As you're shown into your room you're greeted by the soothing sounds of the hotel's channel on the flat-screen TV, the cool breeze of the aircon, some relaxing room lighting, and a welcome message and gift on the bed. The room oozes quality. It's a pleasant feeling to know this little oasis of calm will be your home for the length of your stay.
The resort offers a variety of accommodation to suit a range of needs and budgets. From Deluxe & Premium Lagoon Pool View rooms (more on the lagoon pool later!) with 55 sqm of space and Deluxe Lagoon Pool Access rooms where you can slip into the pool from your balcony, to larger Family Pool Access Studios, Pool Villas, Two Bedroom Suites with a whopping 130 sqm and Executive Suites for the ultimate in luxury.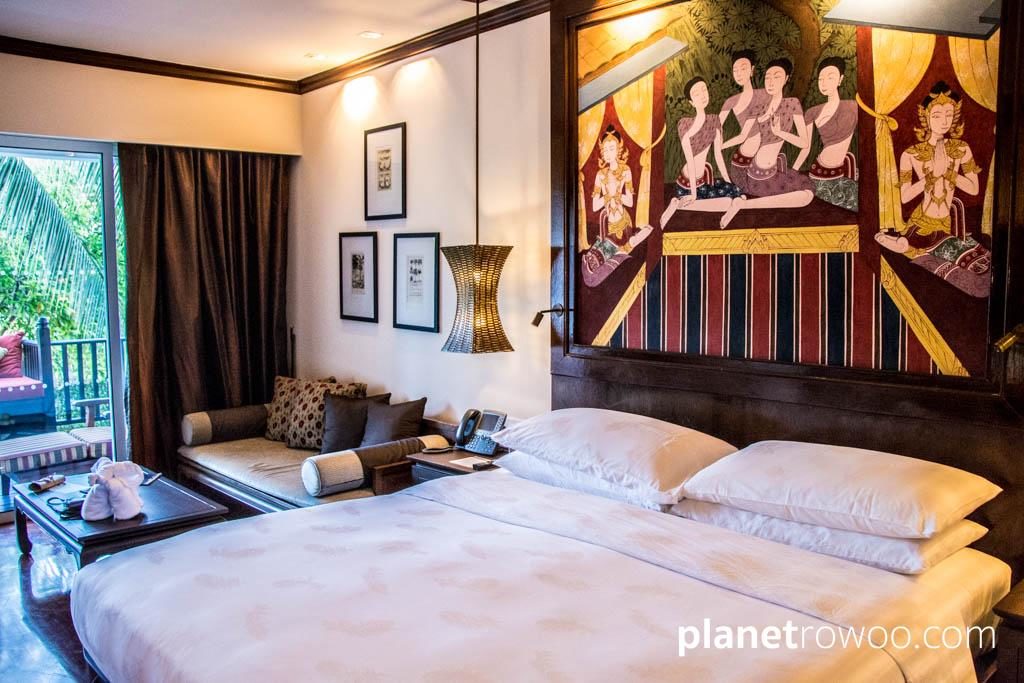 Immaculately designed and finished
Ours was a Premium Lagoon Pool View room. These are on the second floor with extended balconies directly overlooking the lagoon swimming pool and tropical gardens. The rooms are immaculately designed and solidly finished and you're reminded once again of the quality of this JW Marriott resort. The room is well equipped with all modern facilities such as the 40-inch wall-mounted LCD TV, a DVD player, touch screen telephone and complimentary Wi-Fi. The spacious bathroom has a large bath, rain shower and window through to the bedroom (with a venetian blind that can be closed for privacy).
But the highlight is the balcony with its comfy love seat/sofa integrated into the balcony railing and jutting out over the lagoon swimming pool below. It's a romantic spot by day or night.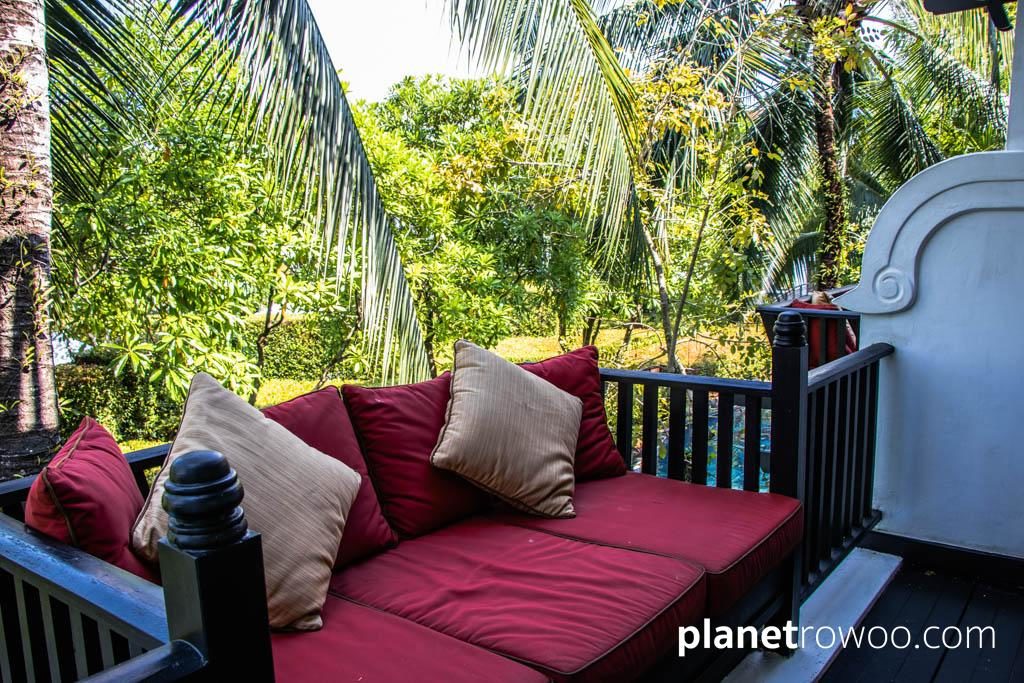 The Lagoon Swimming Pool – Like No Other
The Lagoon Swimming Pool at JW Marriott Khao Lak is like no other pool that I've ever come across. Stretching for around three kilometres, it's the longest swimming pool in Southeast Asia. It meanders through the resort's tropical gardens, under bridges, past the lobby and culminates at the infinity pool overlooking the Andaman sea. Interspersed throughout the waterway, you'll find little private nooks with two sunbeds, perfect for a relaxed read or to just chill and enjoy the tropical surroundings.
There are in fact 4 main swimming pools, interconnected by the lengthy waterways. The lagoon is so vast that practically all of the resort's 300 guestrooms either overlook it or have direct access. It's a bit like a tropical Venice!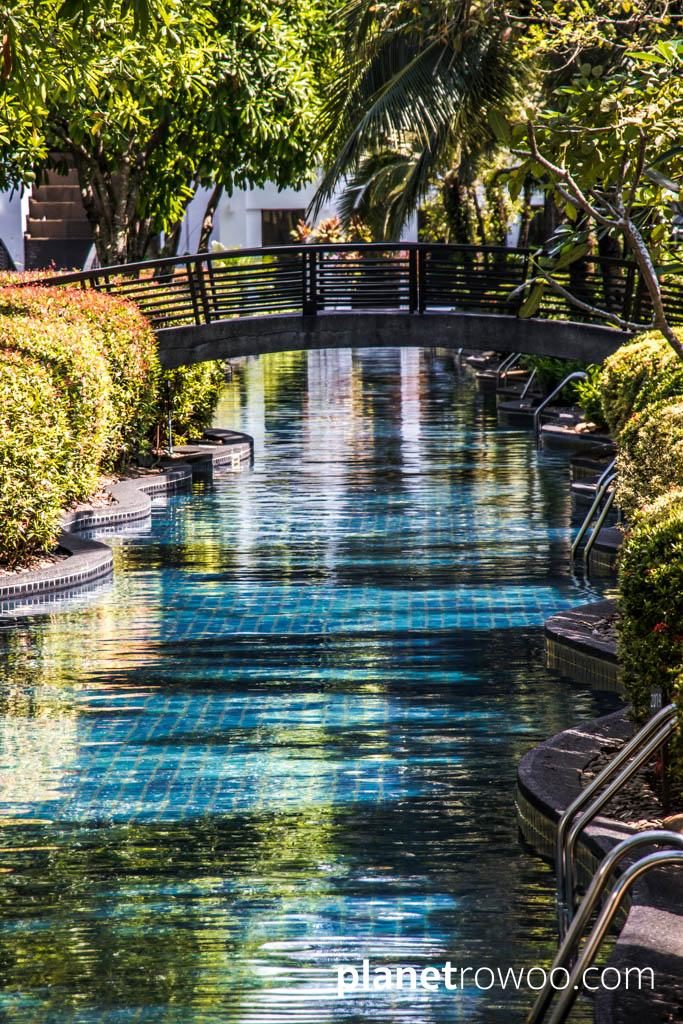 You might not come across any Venetian gondolas here, but there is a Coconut boat that travels the lagoon every afternoon serving fresh coconut and drinks to all pool access rooms and passing swimmers. It's a nice touch.
The Beach
The JW Marriott Khao Lak resort occupies an idyllic stretch of Khuk Khak beach. This five-kilometre long beach is nestled between Bang Niang beach to the south and Pakarang Cape to the north. Khuk Khak has few resorts, and just a sprinkling of beach bars and restaurants and so manages to retain that secluded beach feel.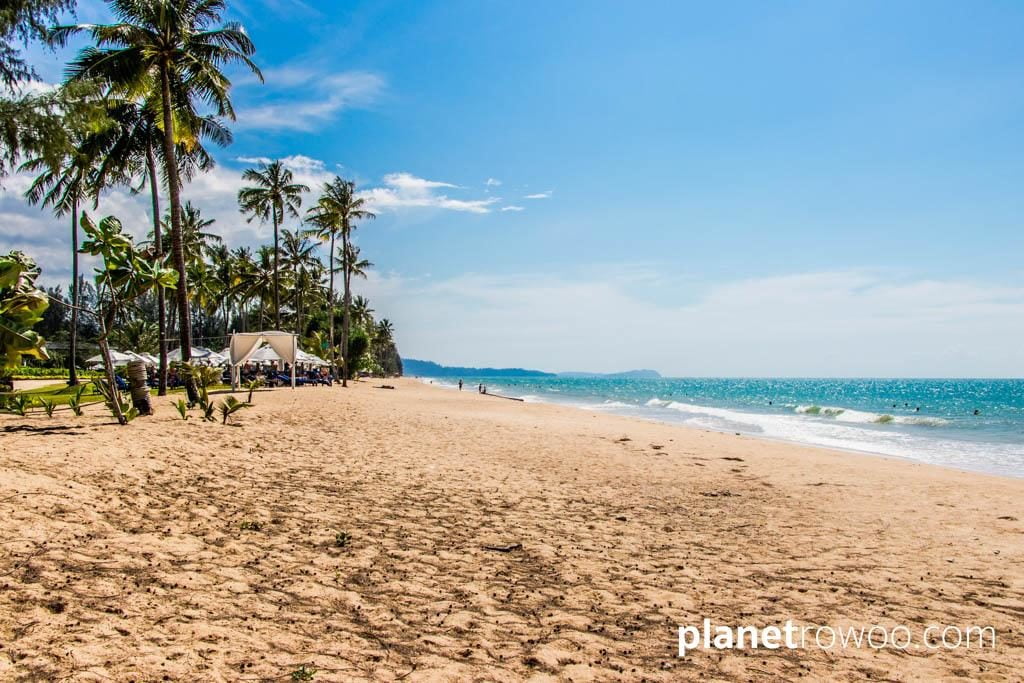 It's a beautiful beach with fine yellow sand and fringed by tropical palms and greenery. Its turquoise waters are perfect for swimming too.
The resort provides ample loungers for guests right on the beach and in the gardens around the beach bar. Here you can be pampered by beach attendants topping up your ice-cold glass of water all day or bringing you something stronger from the drinks menu. There's also an adults-only section. The loungers tend to get occupied quite early on though, especially those directly on the beach. If like me you prefer a bit more personal space, the rest of the beach is practically empty so it's easy to find your own private piece of paradise under a palm tree but still within stumbling distance of the resort's conveniences!
Eating & Drinking at JW Marriott Khao Lak
As you might expect from a resort this size there are plenty of excellent dining and drinking options at the JW Marriott Khao Lak. In fact, you're spoilt for choice!
Breakfast
Breakfast is served at the Waterfront Restaurant which as its name suggests is in a prime location right on the beachfront overlooking the Andaman ocean. A vast buffet breakfast is available here each morning with a great selection of western and Asian options. And a smoothie station where you can create your own smoothie! It's here though, every morning, when you begin to appreciate just how many people are staying at the resort. It gets busy. Very busy. If you've an aversion to screaming kids, you'll be thankful there's an adults-only section, located in the North Wing of the restaurant.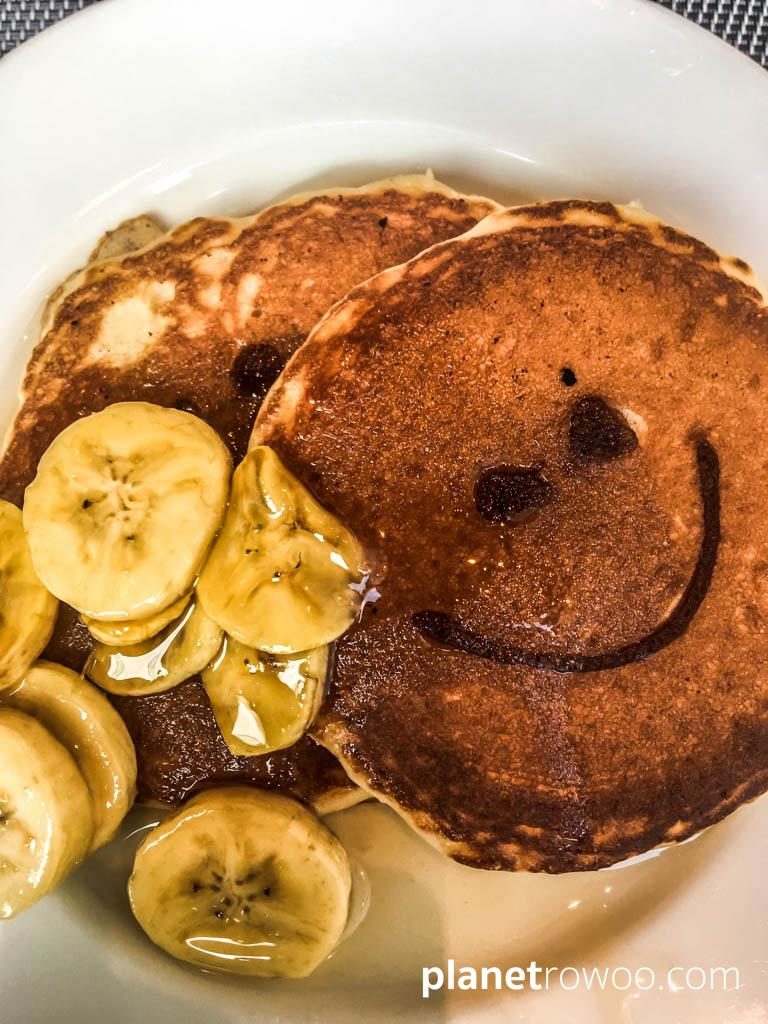 The restaurant is also open for lunch and dinner You can dine indoors or outside on the restaurant's terrace.
Casual & Fine dining
The resort also offers some stylish fine dining options. Modern Italian fare is available right on the beachfront at Olive with its traditional Italian kitchen. Overlooking the lagoon pool there's Ta-Krai offering authentic Thai cuisine and Sakura with its contemporary approach to classics like sushi and teppanyaki. All are open for dinner and have indoor and outdoor seating.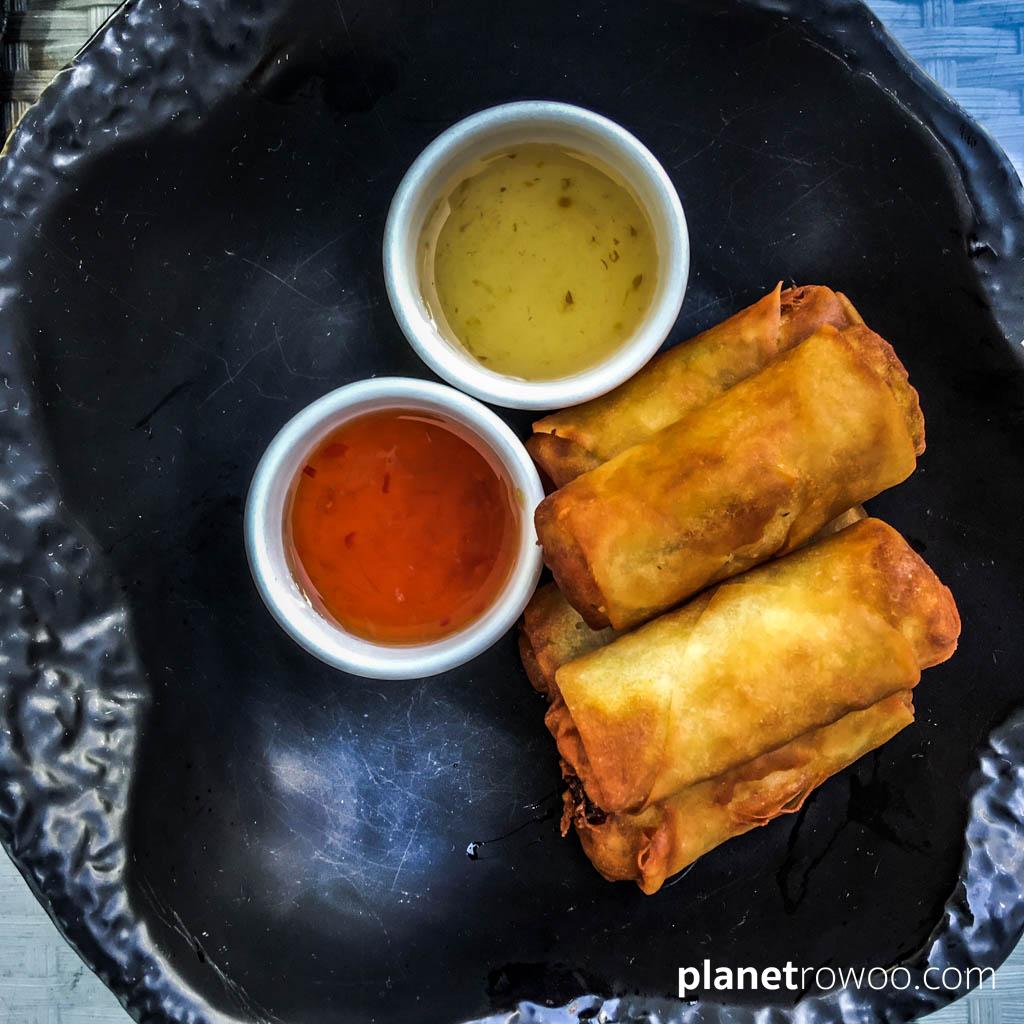 At the top of the resort below the lobby is The Deli. An unusual kind of outlet for a resort like this. But it works. Offering sandwiches, savoury fare, ice cream and pastries. It's a great place to grab a snack from if you're waiting in the nearby late checkout lounge. The spring rolls and chicken pesto sandwich I had were excellent. And they do beer and wine too!
Drinking
Drinks wise there are plenty of places throughout the resort to keep you hydrated and service your alcohol needs.
The Beach Bar is open most of the day serving drinks and snacks to sun worshippers and late-night drinkers alike. It's a great spot to chill of an evening with some live music and casual seating right on the beach with the ocean lapping at the shore just a few feet away.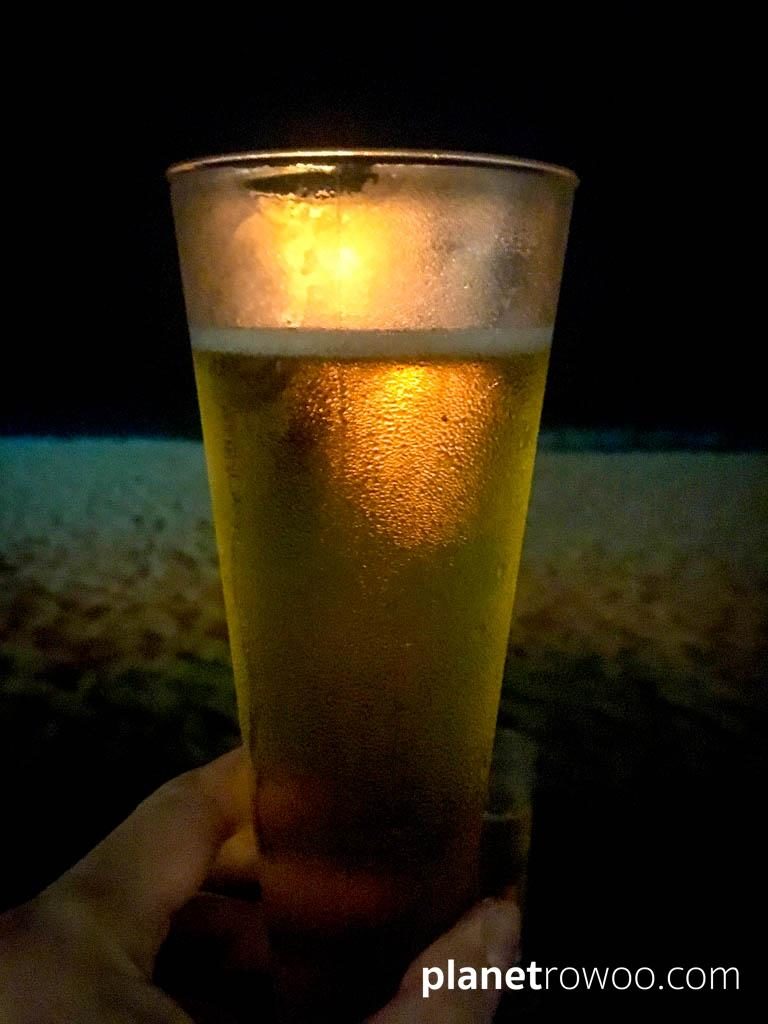 There are also swim-up pool bars in the Infinity and Aquamarine pools for when you just don't want to leave the cool waters of the lagoon.
And finally, right at the top of the resort by the lobby is the classy Czar Bar offering drinks and cigars in sleek surroundings overlooking the lagoon pool.
Facilities
For those wanting more than just a relaxing stay on the beach or around the pool, the resort has many alternative activities to offer. You can work up a sweat at the indoor squash courts, outdoor tennis courts or at the well-equipped fitness centre. Or you might prefer a relaxing yoga class or morning aerobics session. You can even experience the martial art of Muay Thai with a boxing class. Or for a little adventure outside the resort, you can hire the hotel's mountain bikes and explore nearby villages or hit a local trail. And for water enthusiasts, you might try windsurfing, kayaking or hobie cat sailing.
Award-winning Quan Spa
Nestled in a quiet corner of the JW Marriott Khao Lak, down by the beach, is the award-winning Quan Spa. Quan is a Chinese word that literally means "a source of pure water"; their treatments specifically draw on the restorative properties of H2O.
Quan Spa offers a variety of treatments including massage, facials, as well as a steam room and therapy baths. All in the relaxing environment of your soothing treatment villa just off of the spa's tranquil pond filled with lily pads and blooming lotus flowers.
Prices for a massage start at around 2,200 baht (~50 GBP).
What's Around?
If you're seeking peace and seclusion you've come to the right place. Apart from a few nearby bars and restaurants, there's not very much at all within walking distance of the resort. Khao Lak Centre, is around a 15-minute drive away and is the nearest place for nightlife and shopping. The hotel offers a shuttle service for a fee of 100 baht per person each way.
If the seclusion does get too much, the resort can arrange a variety of sightseeing excursions for you. Khao Lak literally means "Lak Mountain"… one of the main peaks in the surrounding Khao Lak–Lam Ru National Park that sweeps down to this stretch of coastline. It's an area of natural beauty. So there are many trips and tours that can be arranged including to the other marine and land-based national parks of Phang Nga province.
I particularly like this 101 Things To Do In Khao Lak PDF available on the hotel's website.
Beach Bars & Restaurants
Although the resort offers some fine options for eating and drinking you're not limited to these. If you crave something simpler (and cheaper) there are a number of good options right on the beach just outside the resort. Here are a few we enjoyed during our stay…
---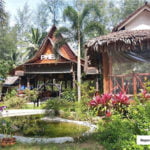 Phen's Restaurant
Right next door to the Marriott set back from the beach is Phen's Restaurant (turn right as you exit the resort at the beach then right again past the spa). Phen's is a really friendly place with a great atmosphere serving fresh and tasty Thai food in a lovely garden setting in the trees. It's very affordable too. You can even get a massage outside.
---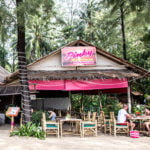 Pinky Restaurant
Pinky Restaurant is in a great spot right on the beach just south of JW Marriott (turn left as you exit the resort at the beach). Offering friendly service and well priced Thai food you could spend the day here enjoying the beach or come for a relaxing evening meal by the ocean.
---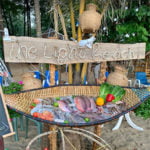 8 fish at The Light Beach
The oddly named 8 fish at The Light Beach is a pleasant little beach bar/restaurant with a cosy atmosphere under the trees. It's a little further down the beach from Pinky's (above) but worth the walk. Good food and friendly service. It's a nice spot for a night time dinner for two.
---
My View of the JW Marriott Khao Lak
JW Marriott is the luxury hotel arm of Marriott International. So their hotels are on a higher level than traditional Marriott Hotels when it comes to luxury and amenities. And the JW Marriott Khao Lak didn't disappoint. It certainly falls into that luxury bracket. In fact, it has won numerous awards including winner of Best Luxury Private Beach Resort in Asia, at the 2018 World Luxury Hotel Awards.
The highlight of the resort is, of course, the stunning lagoon swimming pool, winding for kilometres through the tropical gardens. It deserves an award in its own right. Certainly the most impressive pool I've ever swum in.
But everything about the resort exudes quality. From the soaring lobby when you arrive, to the soothing guest rooms and the immaculate gardens. The facilities are what you'd expect from a resort of this standard, but I was particularly impressed by the Late Checkout Lounge. This is a great idea and a huge convenience if you're leaving some hours after check-out time as we were. It has a large and very pleasant changing room with showers, storage lockers, and a lounge where you can chill to music or watch TV. And The Deli is nearby if you're in need of a snack or beverage.
The resort offers something for everyone, no matter if you are a couple looking for a relaxing getaway or a family with young children. I think it's a great option for solo travellers too (as I am much of the time). It's big enough for you not to stand out and offers plenty of peaceful and quiet spaces.
It was certainly a great choice for our Christmas getaway.
Gallery
[envira-album id="12341″]
Travel Details
| | |
| --- | --- |
| Chiang Mai to Phuket return flights (AirAsia) | 7,775 baht (~190 GBP) per person |
| Transfer from Phuket Intl Airport (Friendly Taxi & Tours Phuket) | 1700 baht (~41 GBP) each way |
| Premium Lagoon Pool View room inc. breakfast (Hotels.com) | 3 nights at 217 GBP per night |
| | |
Sea Horses on Khuk Khak beach!
As the skies were clearing after the tropical storm on our arrival, we headed down to the ocean for a late Christmas Eve afternoon walk on the beach.
Down on the water's edge, we were greeted by the sight of a group of youths and men swimming with horses. Not quite what we were expecting, but a beautiful image none the less.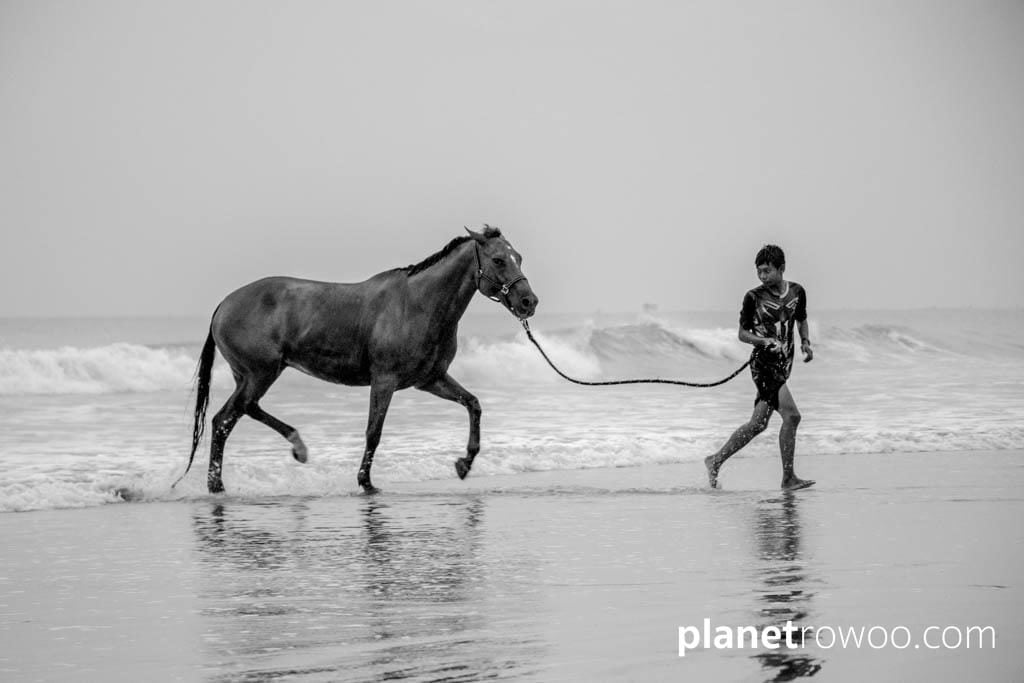 The owner of Colts Polo & Riding in Singapore was in Khao Lak looking to set up a new riding school. He had been out for a ride with his team and they came by Khuk Khak beach to give the horses a swim. It's great exercise for them! And a wonderful sight for us!
Thanks Patrick, and good luck with the riding school!
It's not every day you get to see beautiful animals like that swimming in the ocean.
---
Top image: The soaring lobby of JW Marriott Khao Lak at Christmas