99 The Heritage Hotel, Chiang Mai
A Valentine's Day break in Chiang Mai
It's easy to find a hotel in Chiang Mai. There are over 500 hundred on TripAdvisor and a huge choice available on hotel booking sites. But where to go for Valentine's Day? You can Google 'romantic hotels Chiang Mai' but again you're spoilt for choice. Since I live in Chiang Mai however, the process was a little easier. I knew I wanted somewhere in the old city. And I'd walked past 99 The Heritage Hotel several times and it had always struck my eye. The hotel's elegant facade, with 1940's vintage car outside, has a romantic and timeless feel about it. It's in a great location too. But would it be a good choice for Valentine's Day?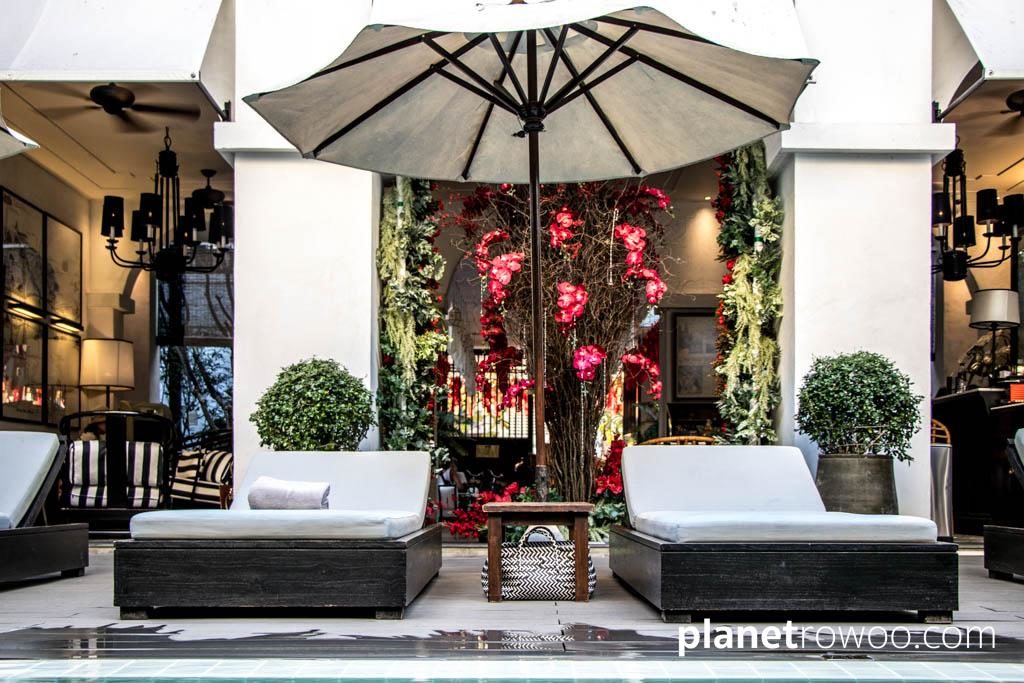 Perfect Old City Location
99 The Heritage Hotel is a luxury 4-star boutique hotel located right in the heart of Chiang Mai. Situated on the west side of the old city, it lies just across the road from Wat Phra Singh, one of the most revered Buddhist temples in Chiang Mai. It's also just a few steps away from the Sunday Walking Street Market on Rachadamnoen Road. It's a great spot. And being in the old town you're never far from one of the old city's characterful bars or restaurants.
A Lanna-Colonial Style Hotel
99 The Heritage is relatively new to Chiang Mai's hotel scene, opening its doors in 2016. Built in the Lanna-Colonial style, its black and white shuttered exterior has a contemporary feel too. Those of you who follow my blog will know I'm a sucker for a colonial hotel!
The hotel is immediately recognisable by the vintage Vauxhall Velox that takes pride of place outside the main entrance. This classic motor constantly attracts passers-by who stop for a photograph.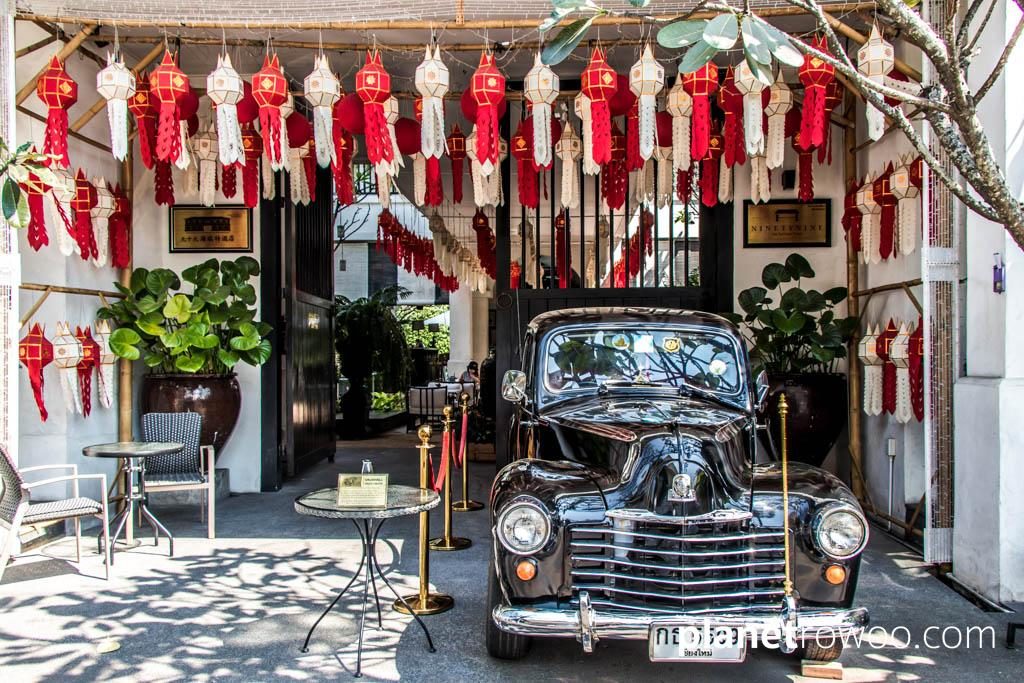 The classic Vauxhall Velox on display outside the hotel belongs to the grandchildren of Princess Dara Rassami who was one of the princess consorts of Chulalongkorn, King Rama V of Siam in the late 1800s. The car is now a royal gift to Phra Singh temple. It was one of the automobiles used to help the people of Chiang Mai in the big flood of 1950. Apparently it's still in perfect running order!
Arriving at 99 The Heritage Hotel
As you step through the towering front gates of 99 The Heritage Hotel you enter into the peaceful hotel courtyard with hanging lanterns and the sounds of running water. The courtyard has a serene feel about it and an immediate calming effect. It's a pleasant contrast to the busy Singharat Road outside.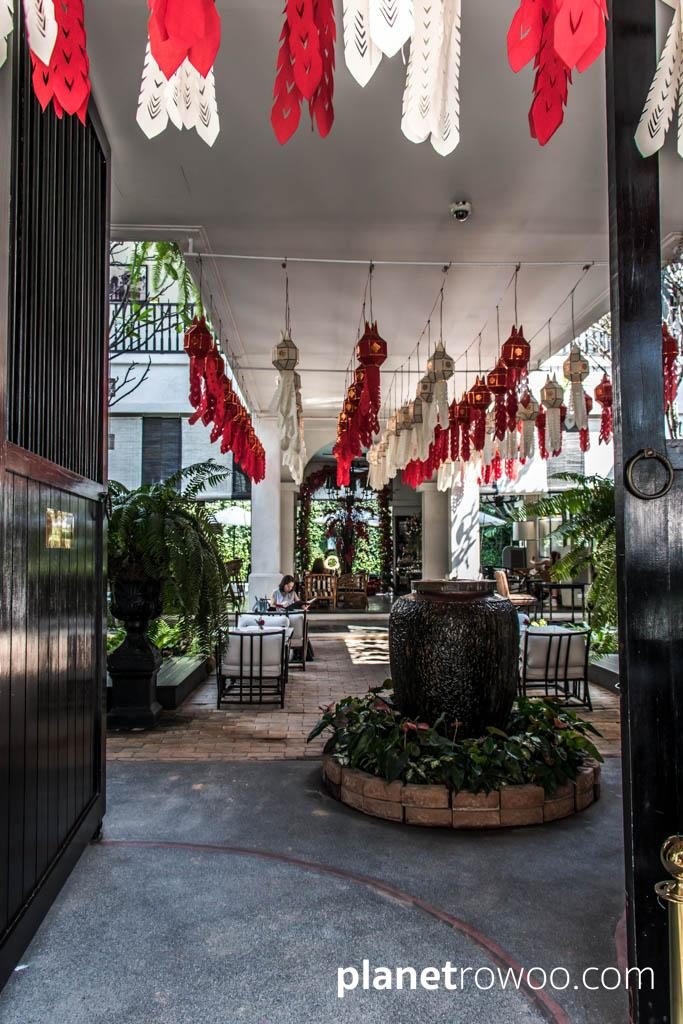 We arrived early afternoon before the official check-in time so there was a little wait for our room. But we received a lovely warm welcome from the hotel staff who explained there'd be a short delay and made us comfortable in the very pleasant Heritage Lounge by reception. We were then served with a welcome snack and drinks; a whole fresh coconut each and little dishes of delicious mango sticky rice. A really nice offering which helped pass the time while we waited.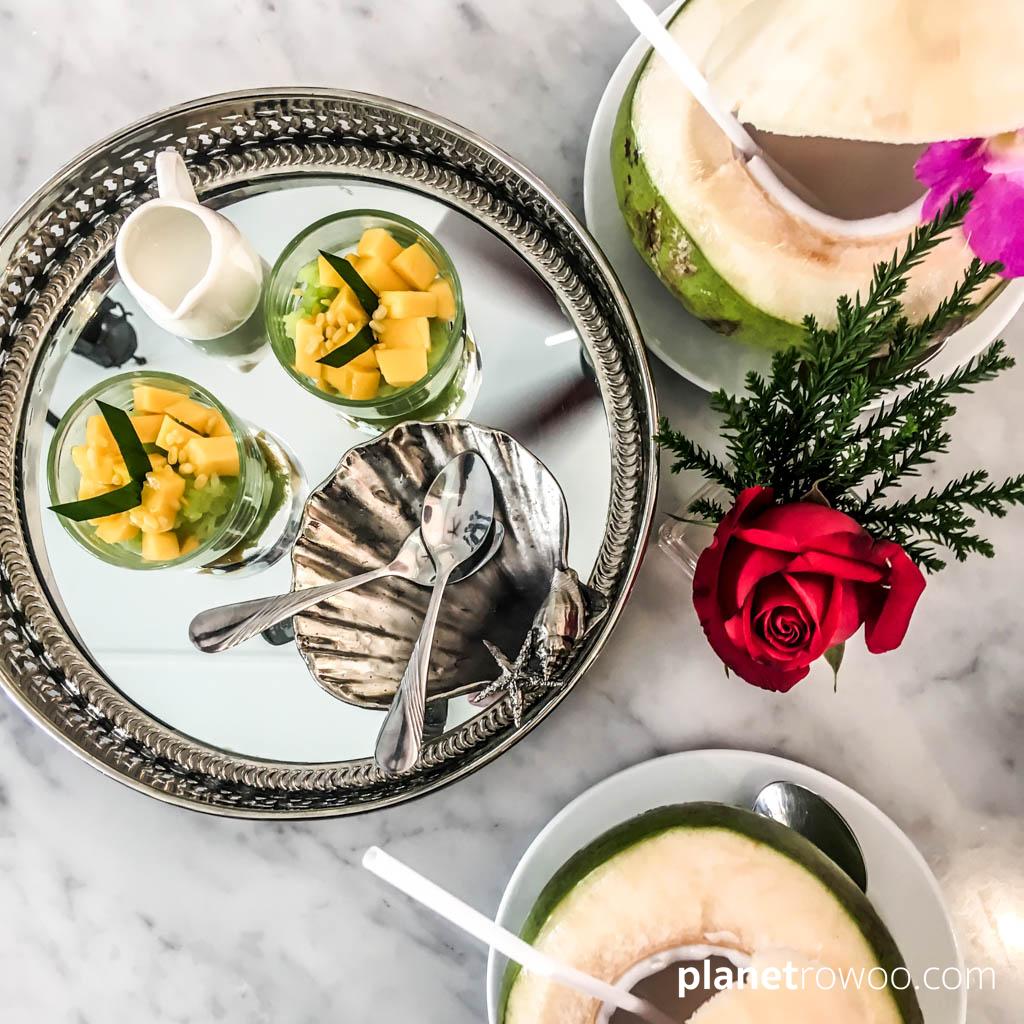 The Heritage Lounge is a classy light and airy space, open on one side to the hotel's swimming pool and on the other to the courtyard. At the back is the reception desk. It continues the black and white colonial theme, with black and white framed maps and vintage photographs on the walls, stripey black and white upholstered seating with black furniture, lamps and ceiling fans. Some beautiful floral arrangements lend some colour. It has a real old-world vibe and sense of history about it.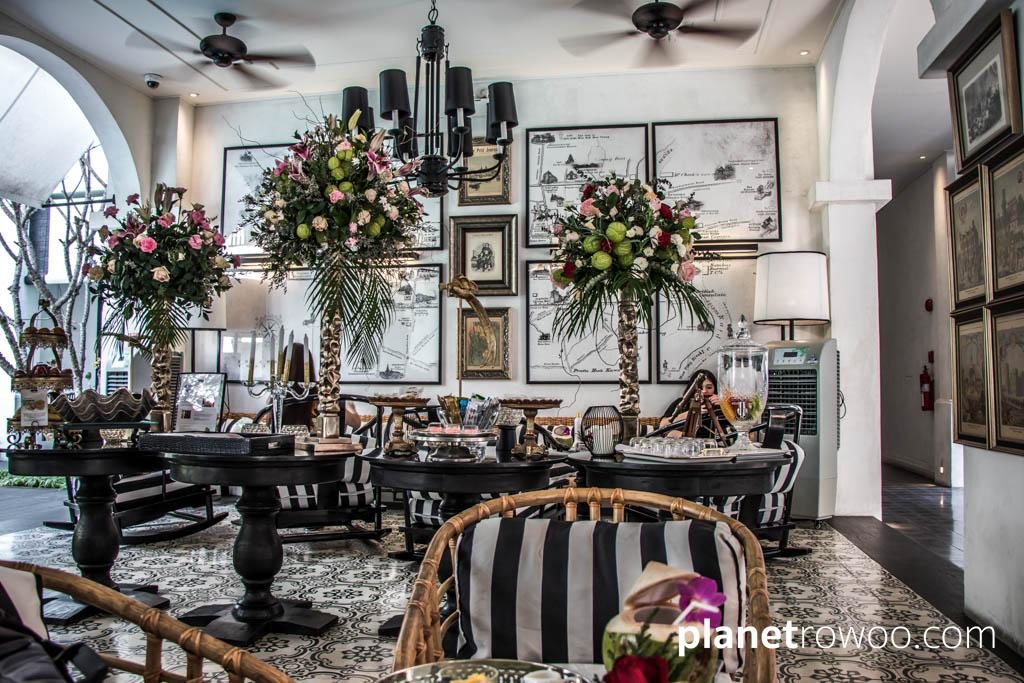 Complimentary nibbles all day!
Looking around the lounge I noticed trays of nibbles and a small refrigerator of fresh fruit, yoghurts and cold drinks. I was surprised to learn that these were complimentary for guests, all day long. An endless supply of complimentary food and drink. I don't think I've ever come across this before in a hotel (and I've stayed in a few!), outside of an all-inclusive package. It's a unique and special touch.
Accommodation
We were starting to feel very comfortable in the Heritage Lounge but our room soon became available and we were shown up to our accommodation for the night. The hotel has just 26 rooms across two floors. Ours was a Heritage Deluxe Room on the second floor overlooking the hotel swimming pool. A good size room at 32 sqm, stylishly and classically decorated in black, white & taupe in keeping with the colonial style of the hotel. I liked the touch of the vintage bedside telephone to enhance that period feel.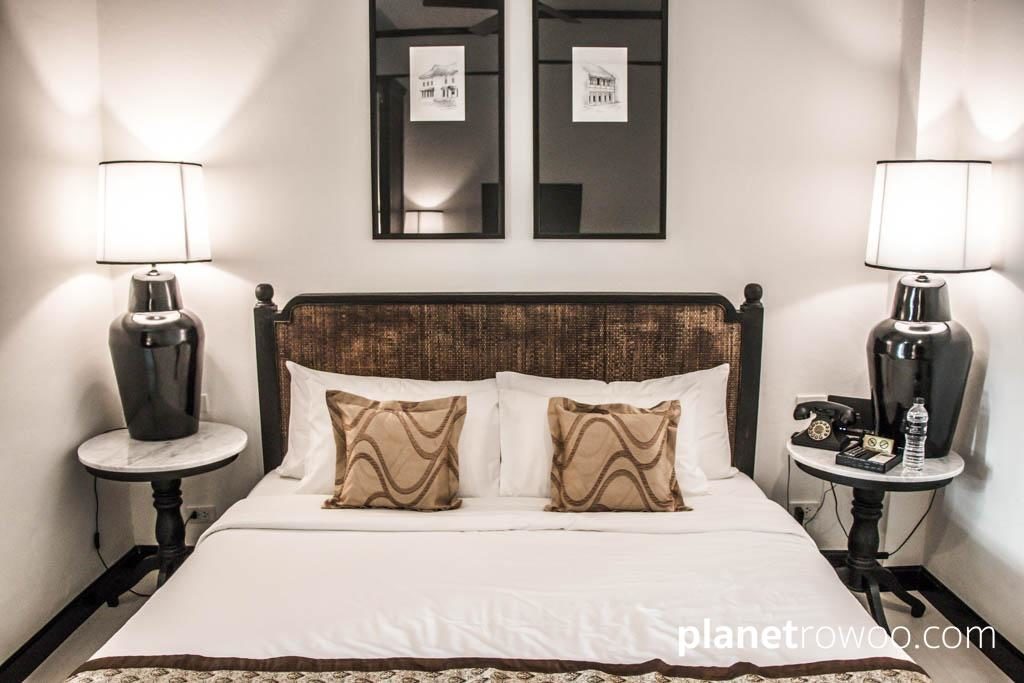 In the room there's a writing desk, 40-inch wall-mounted flat-screen TV (with Netflix!), minibar, safe, free Wi-Fi and a really comfy king size bed. Stylish black french doors open on to a small balcony with a marble table and wooden chairs overlooking the pool area. A nice spot for a beer or glass of wine with your significant other.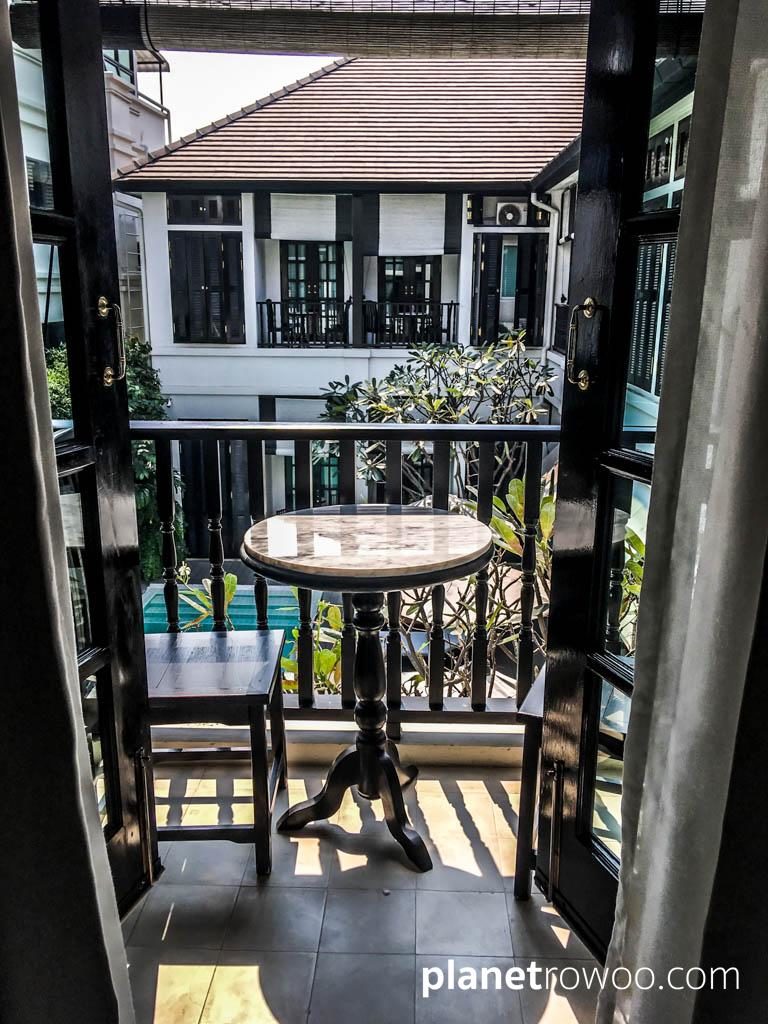 The classy white tiled bathroom with black accessories and quality toiletries continues the luxury period theme. There's no separate shower but there is one over the bath.
There are three other room types available; the slightly smaller Superior Double rooms, Heritage Grand rooms with swimming pool terrace, and the larger Heritage Balcony rooms with a balcony view of Wat Phra Singh.
Dining
Breakfast is served in the hotel courtyard and small restaurant at the front of the property. We preferred to eat in the courtyard – it's a lovely setting to enjoy your breakfast with the gentle sound of running water in the background, birds singing in the courtyard tree and natural light flooding down through the atrium.
There's a good selection on offer at the breakfast buffet with fresh fruits, pastries, cold meats, an egg station and a variety of Thai specialities. Good coffee too.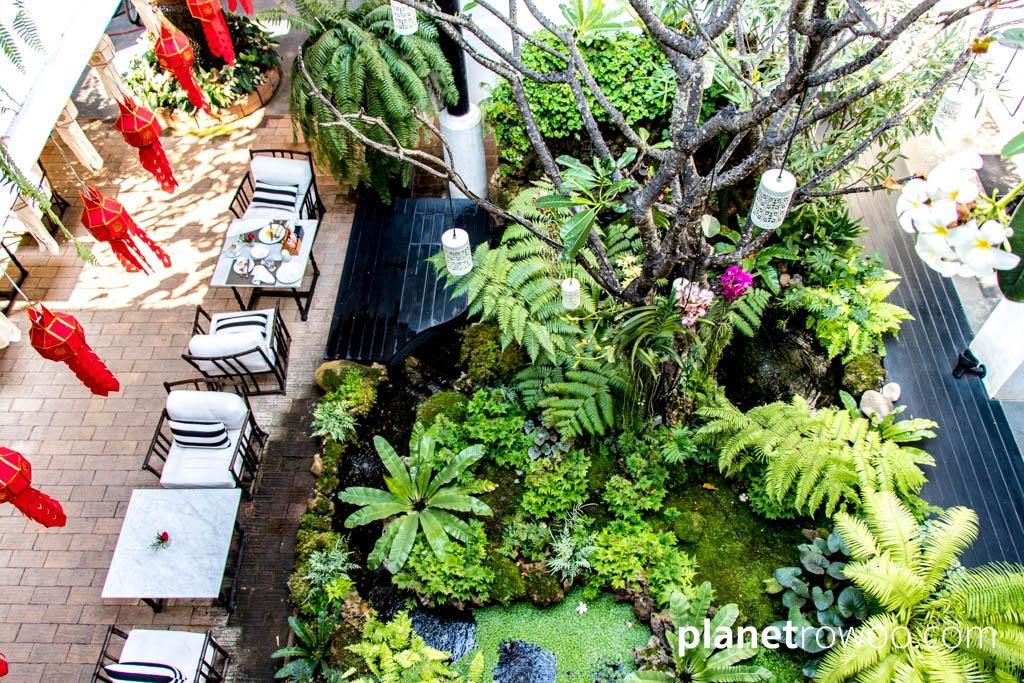 The restaurant closes early at 7pm. This is a shame I think as the courtyard would be a lovely place to have your evening meal. There are of course plenty of excellent restaurant options available though nearby in the old city.
Facilities at 99 The Heritage Hotel
Complimentary drinks and snacks, as I mentioned earlier, are available throughout the day from the Heritage Lounge. The lounge is a lovely spot to spend some time reading (there are complimentary newspapers too) or just soaking up the colonial atmosphere. Upstairs there's also a chic seating area, with a wide balcony overlooking the temple. There are some books here and a chessboard. It's another pleasant spot to while away your time.
Swimming Pool
The hotel has a very pleasant good size swimming pool just off of the Heritage Lounge. There are a few guest rooms with small terraces around the pool too. You'll find ample loungers here and the hotel staff are just a stone's throw away in the lounge when you need a poolside tipple.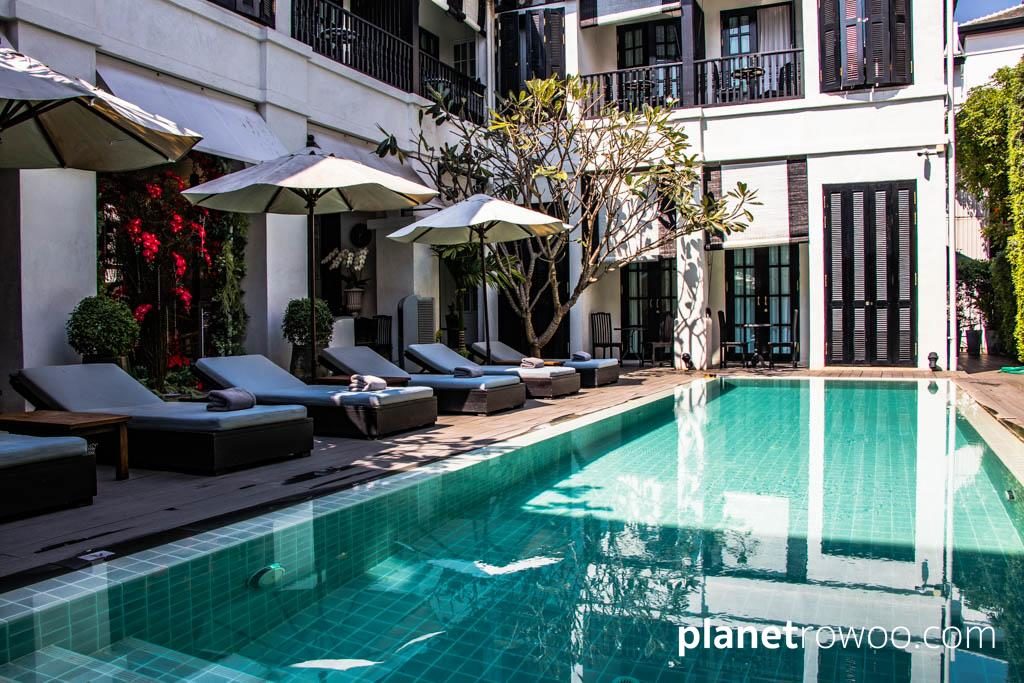 99 The Gallery
Free parking is available outside the hotel's sister hotel, 99 The Gallery, just a short walk around the corner on Arak 5 Road. There's also a travel desk there for all your tour and ticket needs. It's worth noting that the main entrance gate at 99 The Heritage Hotel closes at 9pm, so you will need to enter through 99 The Gallery Hotel if returning to the hotel later than that.
Other Activities
The hotel also provides free bicycles to explore the city. Their old-style city bikes with wire baskets are a fun way of whizzing around the old city and discovering its charms for yourself at your own pace.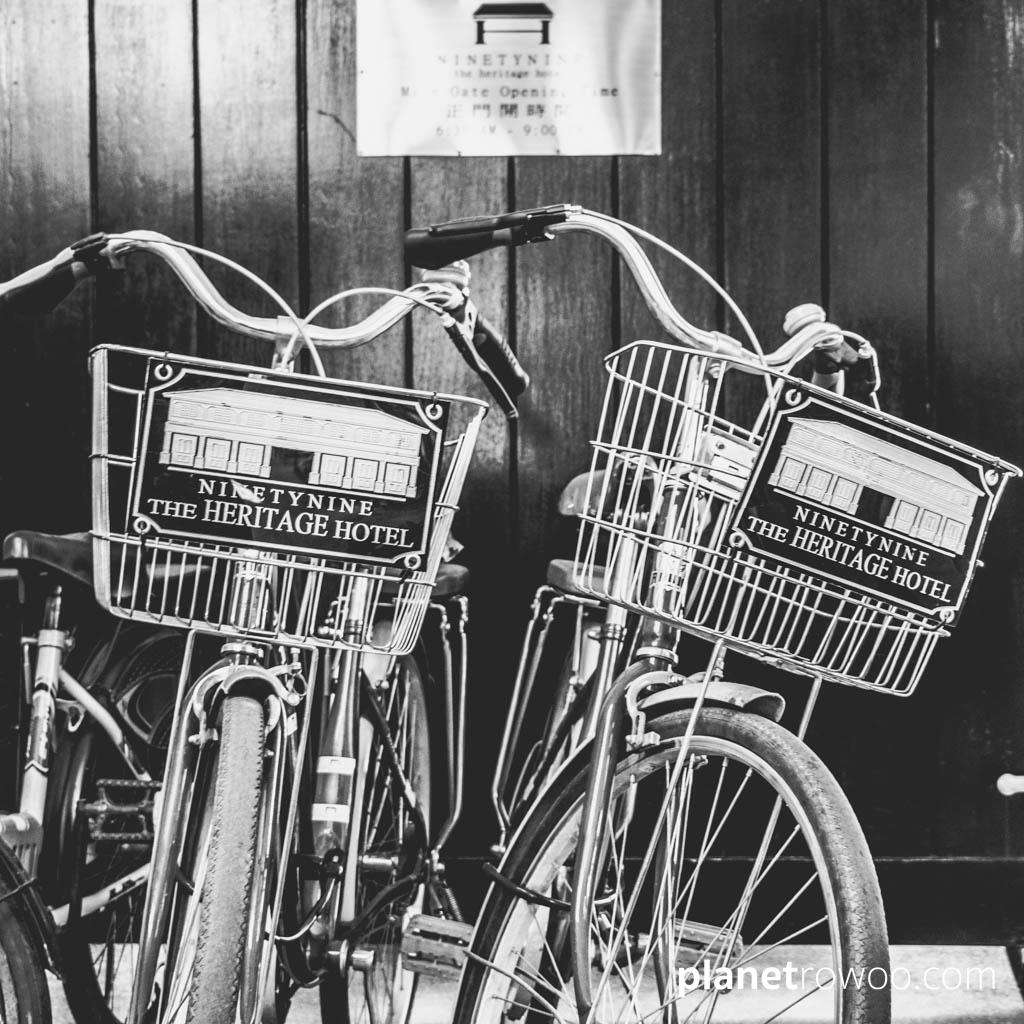 Tak Bart, or almsgiving, is an early morning ritual in Buddhist communities across Thailand. It's considered a crucial element of their "making merit" philosophy. The hotel can arrange for you to take part in this ritual in the early hours of the morning outside the hotel. Where you can offer food and make merit to passing monks on their morning alms round. It's a great opportunity for you to participate in some Thai culture.
Gallery
[envira-album id="12720″]
What's around?
99 The Heritage Hotel is in a fantastic location in the old city so there's plenty to see and do nearby. Here are a few of my favourite spots close to the hotel… ideal for Valentine's day… or any other time!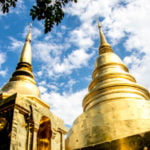 Wat Phra Singh
Wat Phra Singh, the temple of the Lion Buddha, is one of the most important temples in Chiang Mai. And it's literally just across the road from 99 The Heritage Hotel (some guest rooms have balcony views of the temple). It's also one of the most attractive temples, with its gilded rooftops, golden chedis and elegantly decorated Viharn Lai Kam assembly hall. Founded in 1345, today it's still a living and working temple with a monastery and school within the grounds. It's an essential visit if you're staying at the hotel.

Inside the main Viharn Luang assembly hall you can receive a blessing from one of the Buddhist monks. It's quite a romantic thing to do as a couple.
---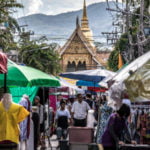 Sunday Walking Street
The Sunday Walking Street market is the most popular shopping experience in Chiang Mai – with its vibrant spectrum of arts, crafts, music, street food and handmade quality goods and souvenirs from Northern Thailand. It also serves as a venue for all kinds of local events, from dance performances to beauty pageants. It gets very busy, but has a great atmposphere, and is a must do if you're in Chiang Mai on a Sunday.

The market begins opposite Wat Phra Singh at the western end of Ratchadamnoen Road (just 1-minutes walk from the hotel) and runs east for about 1km, ending at the Tha Pae Gate (it also branches north and south at Prapokkloa road half way along). It takes place every Sunday from 16:00 until around 23:00.
---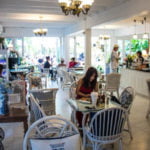 Fern Forest Cafe
Fern Forest Cafe is one of my favourite places in Chiang Mai for breakfast or lunch. And it's just a 5-minute walk from 99 The Heritage Hotel! Its fairytale garden with small pond full of koi and carp is a wonderful green oasis in the city and an enchanting spot to eat. Inside, the cool white interior with wicker furniture has a colonial feel about it, complete with live piano music at times. It's a cool respite from the Chiang Mai heat. It can get very busy though and service suffers at times.
---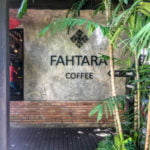 Fah Lanna Spa / Fahtara Coffee
The Fah Lanna Spa is an award-winning spa offering a variety of traditional Thai and oil massages in a tranquil water garden in the old city. It's only a 10-minute walk from the hotel on Wiang Kaew Rd. I haven't tried the spa myself but I think the multiple awards and reviews speak for themselves.

I have however visited the excellent Fahtara Coffee which is part of the spa. Its walled courtyard with giant water wheel and banyan tree is a delightfully calm and peaceful environment where the time just slips away. Highly recommended for a coffee or cold drink. But I've yet to try the food.

There are two other branches of Fah Lanna, one at the Night Bazaar offering cheaper treatments and another in the Nimman area.
---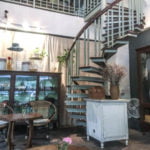 Villa Duang Champa
Villa Duang Champa is a small colonial-style boutique hotel in the old city. The hotel's cozy little bar/restaurant on the ground floor is in a fabulous location overlooking the Sunday Walking Street. It's a great spot to visit any night for a drink or meal but on a Sunday it has a real buzz and some excellent live music. On other nights it's quieter but the stylish muted decor and colonial feel offers a great vibe. There's live music every night except Tues and Sat. It's around a 5 or 6-minute walk from 99 The Heritage Hotel.
---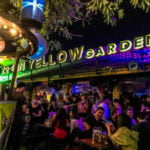 Zoe in Yellow
Zoe in Yellow is a Chiang Mai institution and the number one party venue for travellers. So if you fancy a bit of nightlife during your stay, "Zoe's" (or "Yellow" as it's known to many locals) is less than a 15-minute walk away from the hotel.

It's actually a complex of open-air bars with Zoe's being the most well known. Other notable bars include Babylon (they have some great DJs playing techno, deep house & psytrance) and Roots Rock Reggae with some excellent live reggae bands in aircon bliss. The complex closes at midnight.
---
My View of 99 The Heritage Hotel
99 The Heritage Hotel is a beautiful hotel in a perfect location in the old city. It certainly makes for an ideal romantic getaway. Perfect for Valentine's Day or any other special occasion in fact, or just as a base for exploring Chiang Mai.
The black and white colonial style of the hotel is stunning. The tasteful decor, artworks and period accessories enhance the charm while the red and white hanging lanterns throughout the hotel add to the romantic feel. The whole place is Instagram candy.
This was my first hotel stay in Chiang Mai's old city. I loved having a base within walking distance of many of my favourite haunts within the city walls. The hotel also offers a calm and peaceful oasis to return to when you've had a busy day enjoying the vibrant sights and sounds of Chiang Mai.
The complimentary drinks and nibbles available all day were a real surprise and a definite bonus. It's a great shame though that the restaurant isn't open later. Perhaps that's why the hotel is not classed as 5-star. Everything else about it feels in that class, including the faultless service from the genuinely friendly and helpful staff.
Being so close to the temple, you can hear the monks chanting in the evening at sunset and again early in the morning as the sun rises. It gives the hotel a spiritual feel and offers you a true taste of Thailand.
I look forward to returning one day. Next time I hope to have a room overlooking Wat Phra Singh. I think that will be special.
---
Top image: The classic Vauxhall Velox outside 99 The Heritage Hotel