Bophut, Koh Samui
Koh Samui (Where it all began)
Koh Samui is where my love affair with Thailand started back in 1996. That 10 day holiday, with my girlfriend at the time, changed me. If I hadn't taken that holiday, I think my life might be very different… I could very well be living a normal life now back in England, married with 2.2 children.
Back then I stayed in bustling Chaweng on the east coast, but this trip was my first visit to the quieter Bophut in the north. It was a trip I was originally planning to take at the beginning of my adventure, before Burma, but due to circumstances with my father, I delayed it.
Samui has changed a bit since that first visit over 20 years ago. It's not quite the backpacker/island paradise it used to be. But it still has a special place in my heart. And now was my chance to unwind on a beach for a few days and revisit this place where my wanderlust began.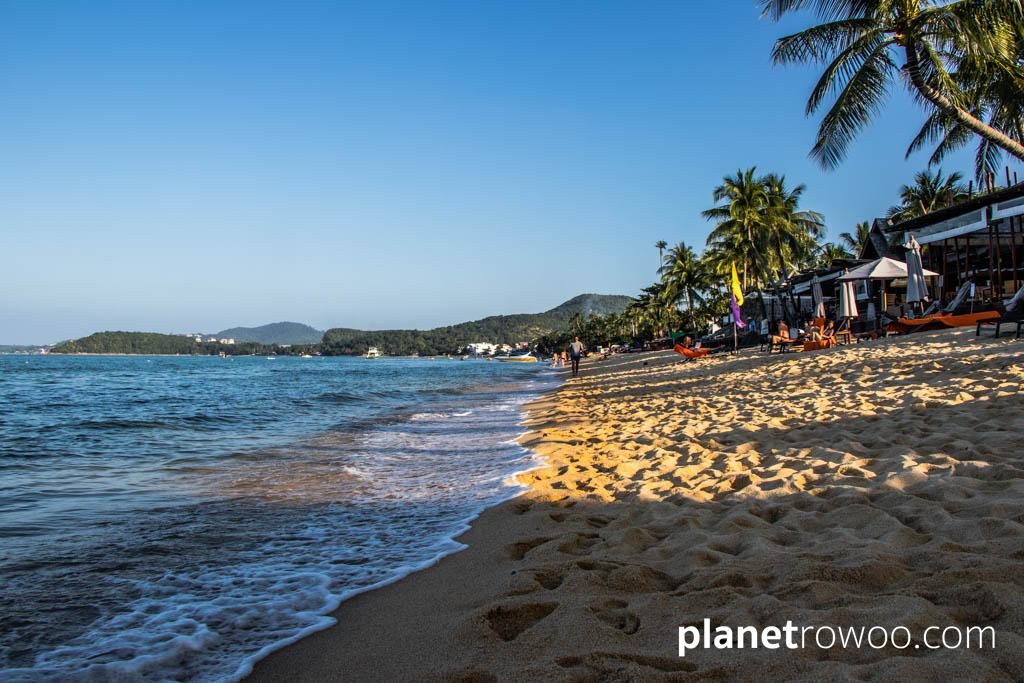 Coconut Island
Koh Samui is Thailand's second-largest island (Phuket being the largest). It lies in the Gulf of Thailand, around 35km off Southern Thailand's east coast. Known as "Coconut Island" due to the density of coconut palms, it's one of the most famous and popular of the Thai islands.
It's easily accessible. The island has its own international airport receiving direct flights from Bangkok, Singapore, Hong Kong and Kuala Lumpur. The airport itself is actually quite lovely and pretty unique, with open-sided terminals and natural surroundings giving it an exotic feel.
You can also reach Samui by ferry from Surat Thani on the mainland.
Bophut
Bophut lies on the northern coast of Koh Samui. Its white sandy shoreline spans several kilometres between the iconic Big Buddha to the east and Mae Nam beach to the west.
It has three distinct areas; Bophut West, Bophut East and Fisherman's Village. Bophut West is where the beach is at its best and where the major tourist accommodation lies. Here there are a string of beachfront options ranging from 5-star, international-standard resorts to lower range bungalows. The East just has a small section of beach with little accommodation to speak of.
In the middle is Fisherman's Village. A quaint village with a great variety of restaurants and bars and one of the foremost reasons for a visit to Bophut.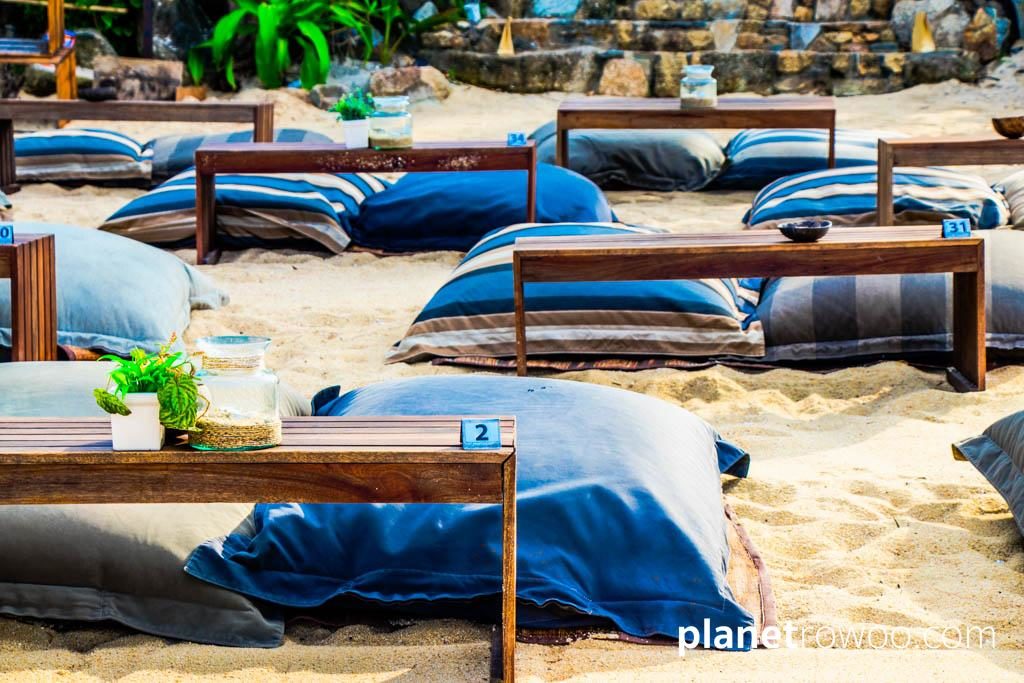 Known for its great sunsets, beach bars and fine restaurants, Bophut has plenty to offer. At night the scene is pretty subdued though with a nightly fire-show on the beach being the main entertainment. For those wanting a more lively late-night, the nightlife and entertainment centre of Chaweng is just a ten-minute drive away.
Fisherman's Village
Fisherman's Village lies at the very heart of Bophut. Its night market, Friday walking street, stylish beach restaurants and bars, cafés and trendy boutique shops have led this quaint village to become one of Koh Samui's main tourist destinations.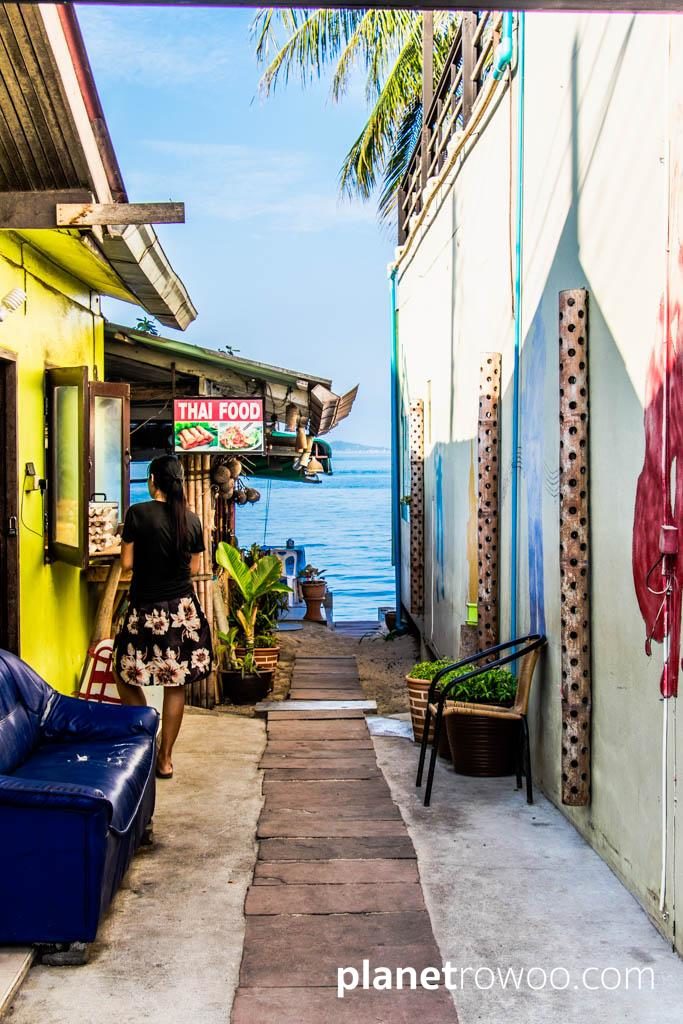 The village was once home to a thriving fishing community… first settled by fishermen from the Malay Peninsula and southern China. In recent years the fishermen have moved on though and the once functional pier has collapsed. But the old wooden Chinese shophouses that form a row between the narrow main street and the beach remain. Many have been converted to modern use as restaurants and cafés and small trendy shops… contributing to the village's charming olde-worlde character.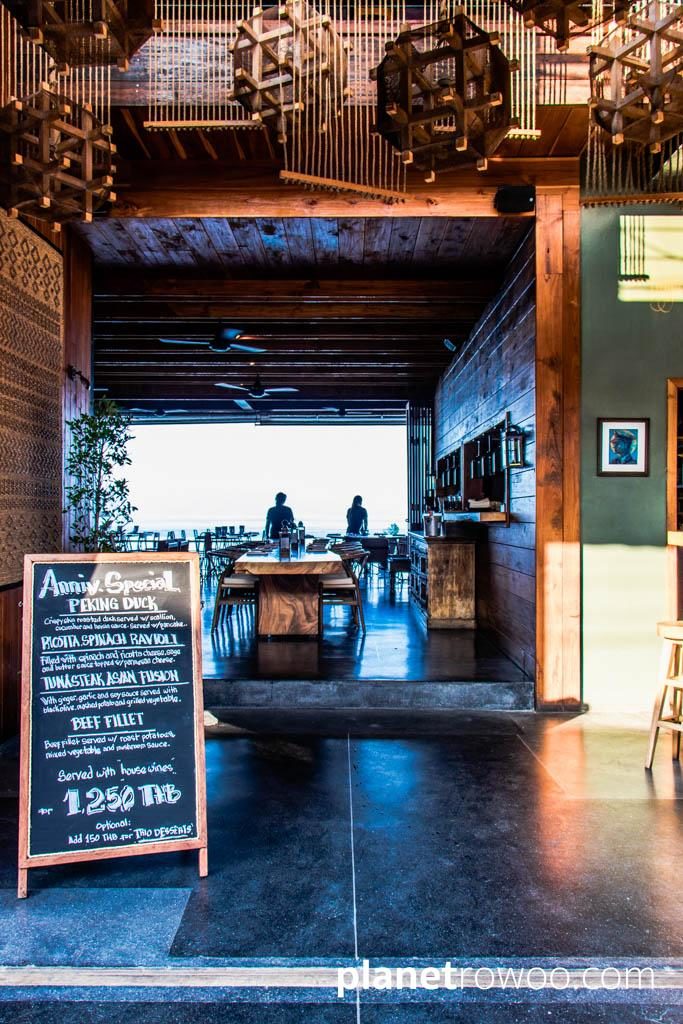 The original pier at Fisherman's Village may have collapsed, but its decaying remains have become a bit of an icon. For me it's reminiscent of Brighton's derelict West Pier on England's south coast, but on a smaller scale. The contrasting rusting iron and rotting wood set against the blues and greens of the ocean present some great photo opportunities.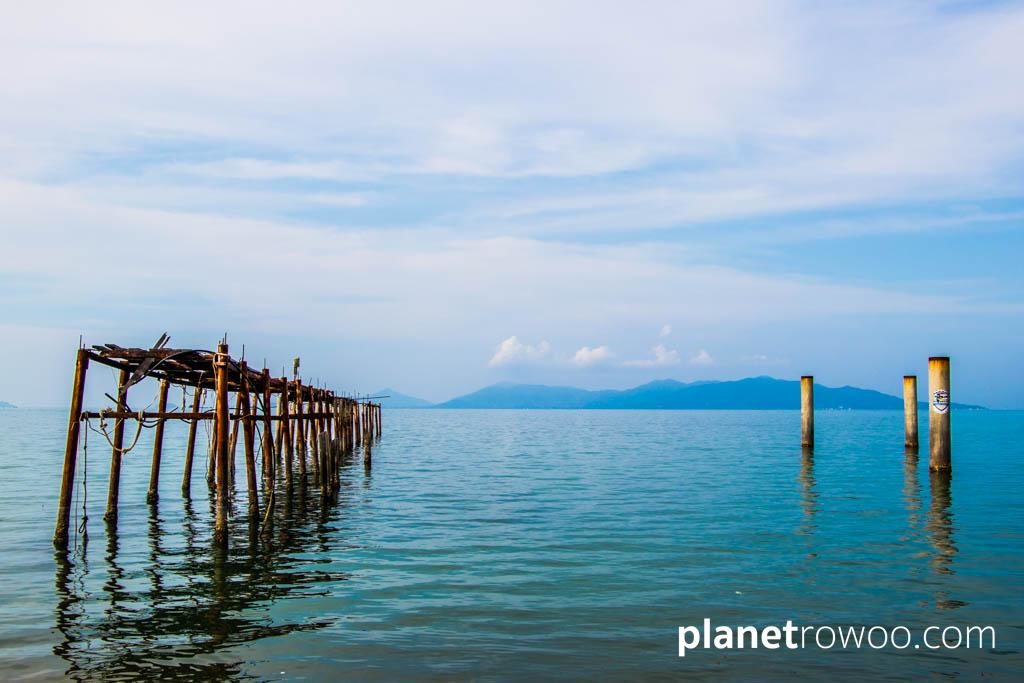 Eating And Sleeping in Bophut
Where to Eat & Drink?
There are so many good places to eat in Bophut, particularly in Fisherman's Village. You're spoilt for choice really. Here are just a few places I enjoyed during my stay.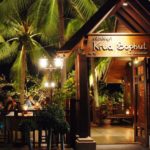 Krua Bophut
Located at the Western end of Fisherman's Village, Krua Bophut is a really pleasant Thai restaurant with a nice ambience. Choose to dine inside in the classically decorated antique Thai house, outside on the terrace, or right on the beach with the sand in your toes. Serving good Thai food in a lovely atmosphere but slightly on the pricier side (they add 10% service plus tax to your bill).
---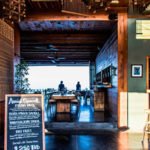 Link Cuisine & Lounge
Right in the middle of things on the main drag of Fisherman's Village this stylish converted shophouse serves lovely Asian/Italian fusion food. Link Cuisine & Lounge is in a great spot overlooking the beach and is the perfect place for watching the sun go down while supping a cocktail or cold beer. Perfect for a romantic dinner or special occasion too. Prices reflect the standard of establishment. It has a great rooftop bar too apparently… which I never knew was there!
---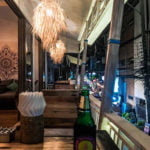 Karma Sutra Bar & Kitchen
Interestingly named bar at the junction near the old pier in Fisherman's Village. The Karma Sutra Bar & Kitchen is a chilled place with tasty food and a Mediterranean vibe. The upstairs balcony overlooking walking street is the perfect place for people watching and enjoying the entertainment (traditional Thai dancing & Muay Thai) across the street.
---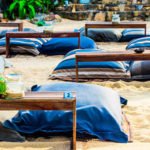 Coco Tam's
A must visit beach bar in Bophut. By day or by night this is the place to chill on a comfy bean bag on the beach. Coco Tam's is situated at the far western end of Fisherman's Village, with great cocktails, some very cool music and a spectacular nightly fire show from 9.30pm.
---
Where to Sleep
There are plenty of very good accommodation options in Bophut, mostly in Bophut West.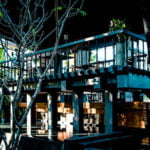 The Anantara Bophut
My home for 7 nights during my stay in Bophut. A beautiful hotel at the higher-end of the market. The Anantara Bophut is just a short walk to Fisherman's Village. With excellent service and a wonderful Spa. You can read more of what I thought in my next post.
---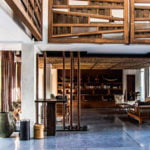 Hansar Resort
I didn't stay here but I took a peek while I was staying at the Anantara next door. If minimalist design is your thing then this is the place to stay in Bophut. With chic decor and a beautiful saltwater infinity pool. Hansar Resort isn't directly on the beach but they have an area on the beach reserved for guests with some comfy loungers. Definitely worth a look.
---
Galleries
[envira-album id="5548″]
Memories
It's difficult to recreate a perfect moment in time. So did Bophut live up to my memories of Koh Samui of more than 20 years ago? Unfortunately no. But it's not just Bophut. I've revisited Chaweng, where I first stayed, a few times since and that too has changed. It's much busier now and that laid back backpacker vibe has gone for me.
But I still love Samui. It's still a great destination for a beach holiday. And it's still been able to maintain much of its charm and classical image of a tropical beach resort. Bophut I think is great for couples and young families. Chaweng for me though has a better beach (albeit busier). And is also the place to go for nightlife and entertainment.
---
Top image: Beach bar, Fisherman's Village