The Marndadee Heritage
Having spent a few weeks getting to know Chiang Mai city, I was ready to explore a little further afield and experience the tranquillity of the local countryside once again. It had been almost 20 years since my last visit to rural Chiang Mai!
After researching hotels in the surrounding area on Hotels.com, I came across The Marndadee Heritage… 'a remote hideaway nestled along the banks of the Ping River'. It sounded perfect.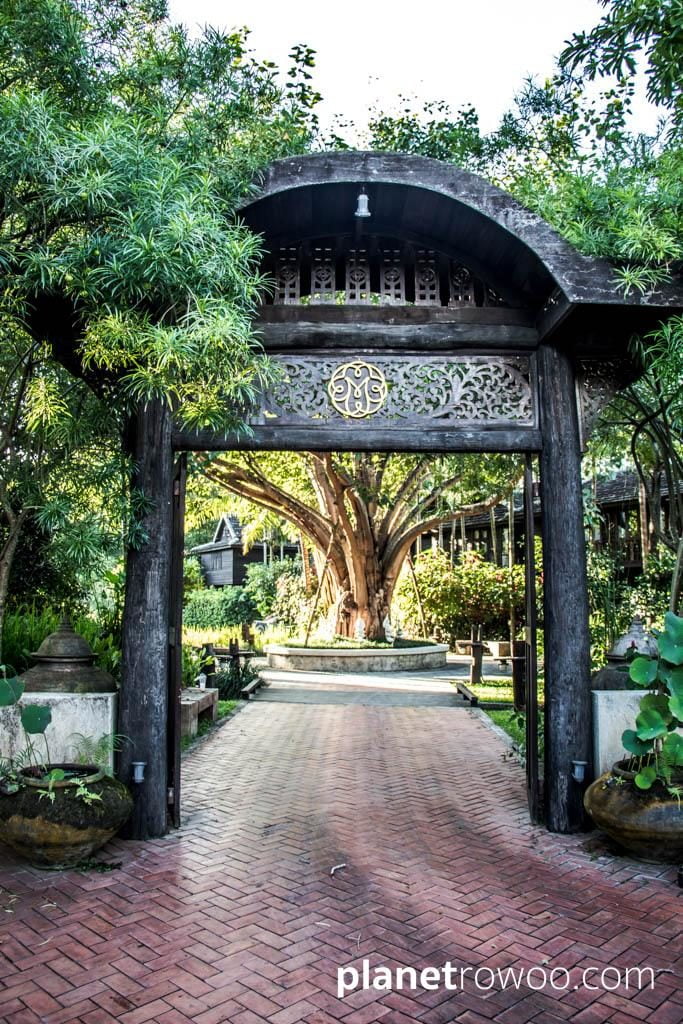 Art & Antique Resort
The Marndadee Heritage River Village Resort is a unique 'Art & Antique' resort in the Saraphi district of Chiang Mai. 80 percent of the furnishings and decor around the resort are in fact antiques, with each room or villa having an individual touch. Amongst the eclectic collection are, the owners say, 'a cupboard once owned by a British resident of Burma, a bed of British origin that came from India and a sofa from Germany'. It has a pretty amazing art collection too.
The place is stunningly beautiful. From the moment you arrive at the calming wooded reception area and receive your welcome drink (mine was served with a tasty Thai rice cake), you feel immediately relaxed and at home. You're then taken on a short buggy ride to your room or villa, past the sprawling Bodhi tree, and through immaculately kept gardens and mini rice fields.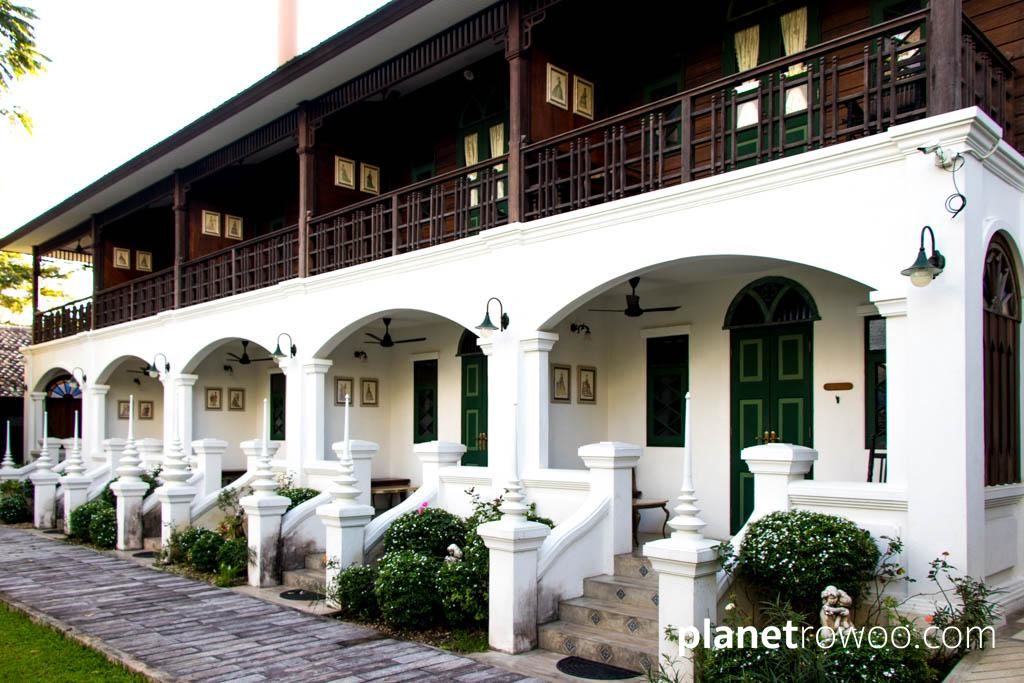 Accommodation
There are a number of types of accommodation available. You can choose a Colonial-style room in one of two Colonial buildings with river or garden views, or a Rice Barn Villa on the river. The villas come in various sizes (standard, executive, presidential and 2-bedroom family size).
I chose one of the standard Rice Barn Villas and it was beautiful. I took a look at one of the colonial rooms while I was there, and although they look lovely and are finished to a high standard, I would definitely choose a Rice Barn Villa again. They're pretty special.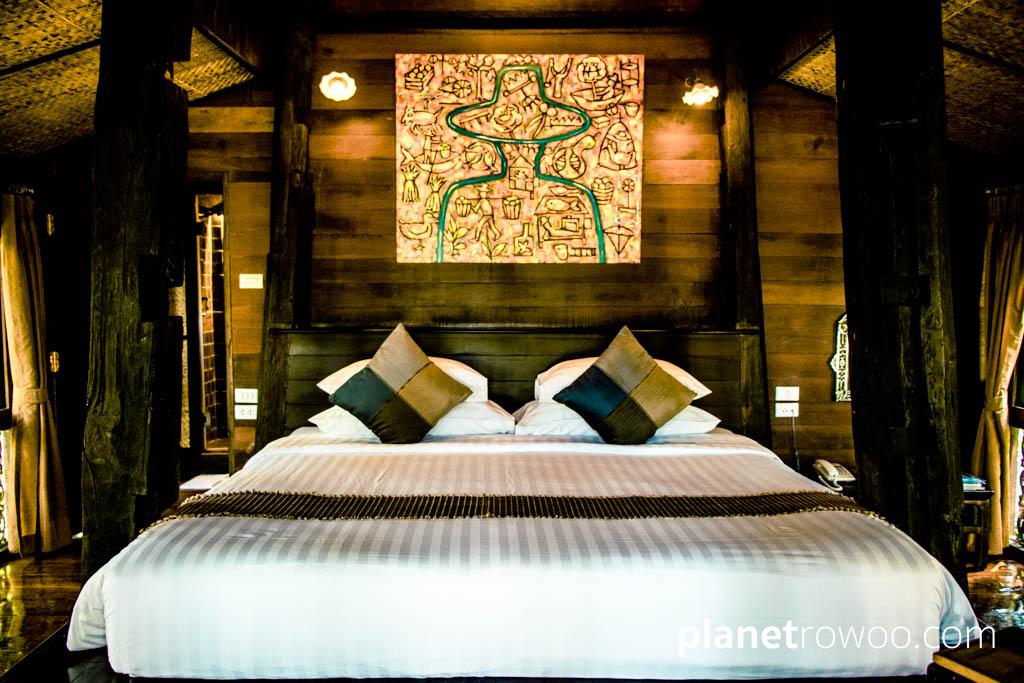 Inside you'll find a romantic teak wood interior, uniquely furnished with the resort's antique decor but with all modern conveniences. These individually restored rice barns (or 'Long Khao') are immaculately finished.
If chilling outside is your thing you'll be in your element. Sit outside on your villa's balcony overlooking the river, or grab your complimentary bottle of Mekhong and head for the hammock in the spacious area beneath the villa. I spent many a happy hour just listening to the creak of my swinging hammock and soaking up the sounds of the resort's tropical surroundings.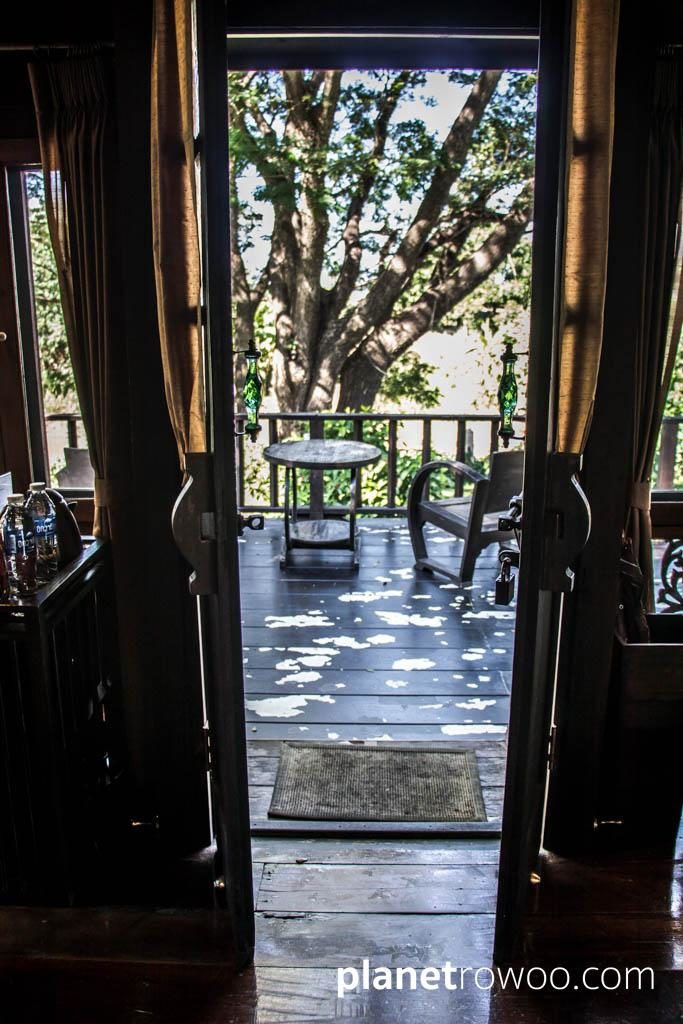 Activities
I was perfectly happy just spending my time relaxing around my villa and exploring the resort's grounds. But if you've more energy than me there are other options. There's a lovely infinity pool overlooking the river, with jacuzzi at one end. And also a well-equipped gym. The resort also offers a number of experiences. These include a Thai cooking class and learning about Rice Transplantation & Harvesting. There's also Yoga and Meditation classes, and for the more energetic, Muay Thai (Thai boxing).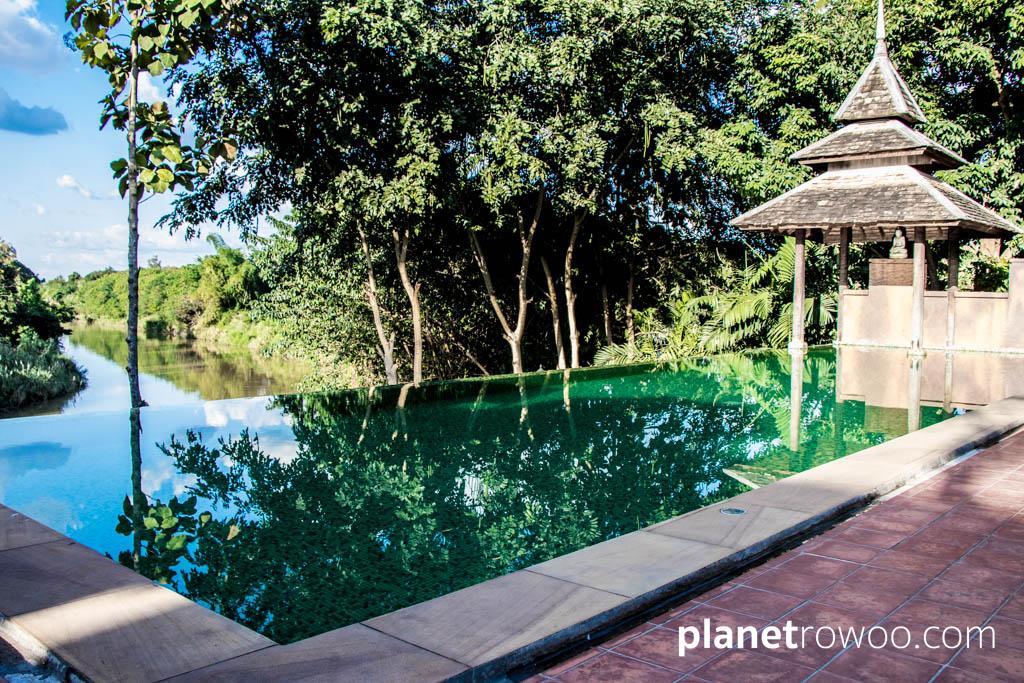 Dining at Marndadee
Breakfast is served in the resort's upstairs restaurant. It's a buffet breakfast with Thai and western choices. There's also a small menu selection. For lunch and dinner you can enjoy a river view on the Marndadee Terrace. I've read a few reviews online about the food not being to a very high standard. However, in my experience, the quality of the food was perfectly in line with the resort's 4-star rating.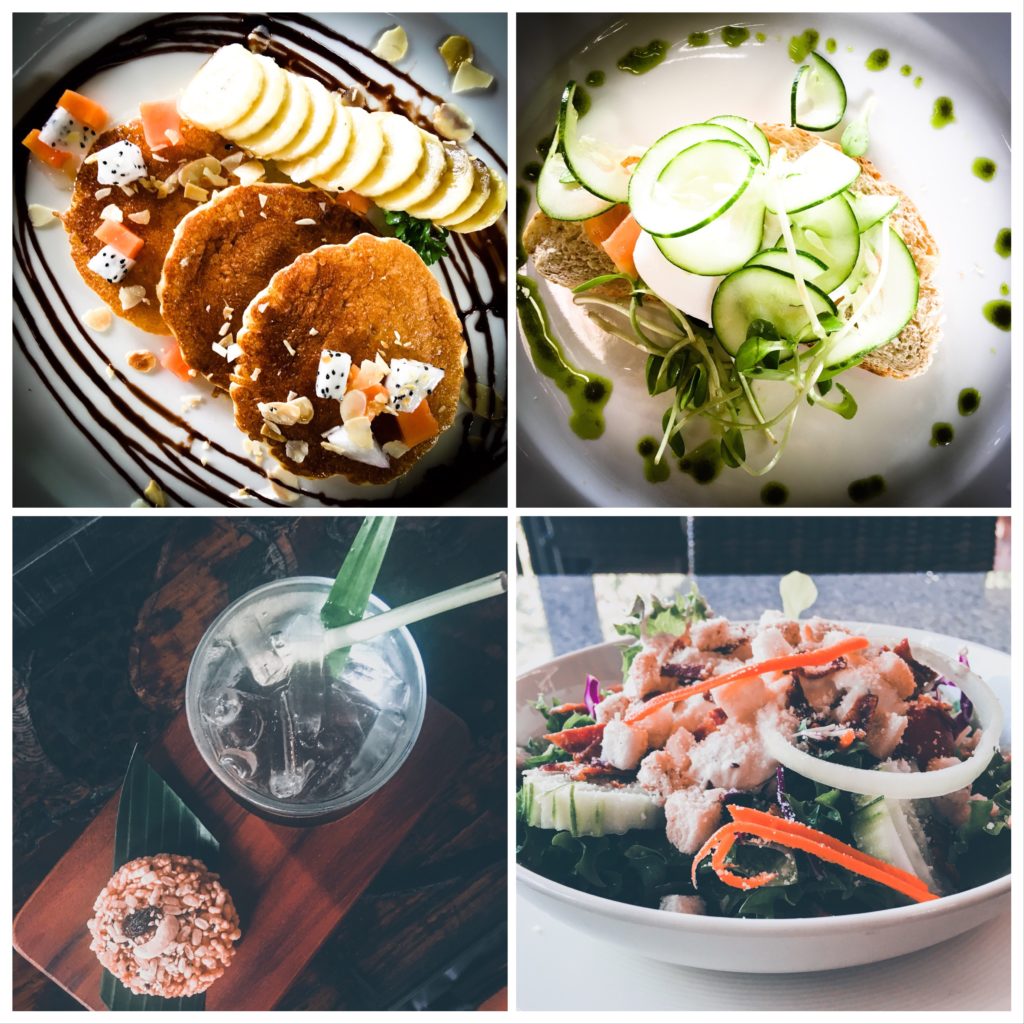 Eclectic Artwork at the Marndadee
There are more than 200 pieces of artwork scattered around the resort in the rooms and grounds. An eclectic mix of paintings, sculpture and engravings. The collection includes sculpture from renowned Thai artist Thongchai Srisukprasert whose hometown is in Saraphi district near the Marndadee resort.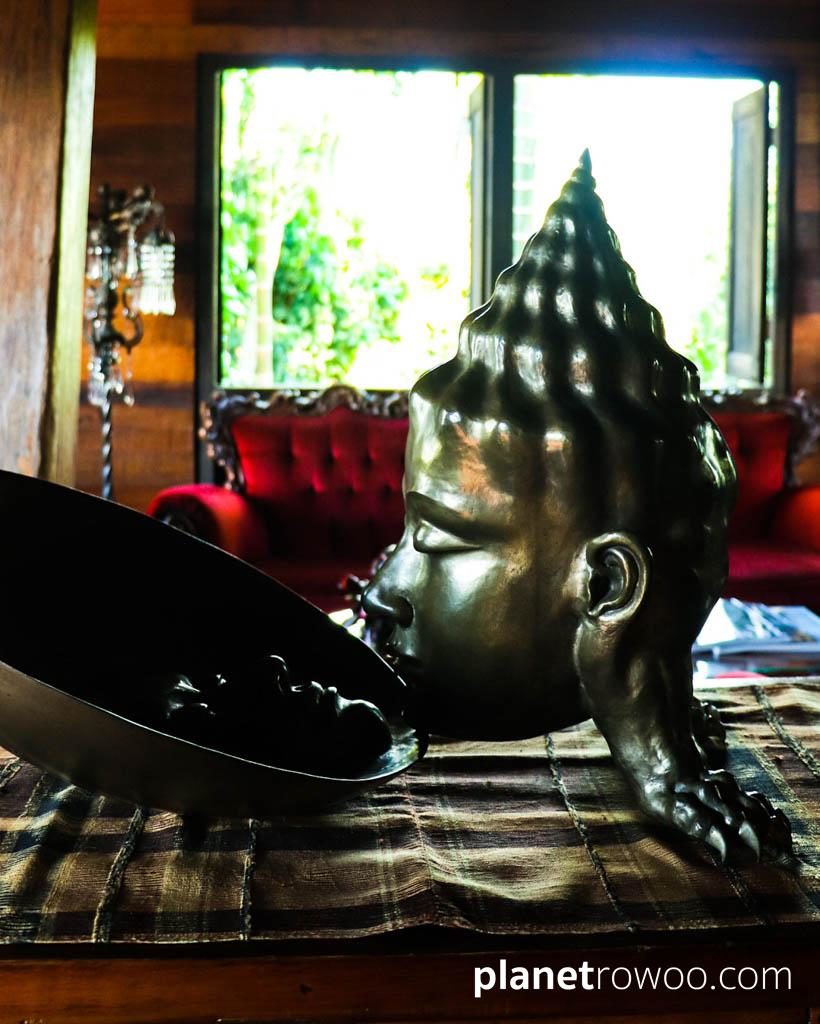 At the time of my visit, there was an exhibition of photographs and drawings of the late and revered King Bhumibol Adulyadej, the longest-reigning monarch in Thai history, who had recently passed away. A very thoughtful and poignantly curated exhibition.
Galleries
[envira-album id="5057″]
Location
The Marndadee Heritage Resort is peacefully situated on the banks of the Ping River in the Saraphi District of Chiang Mai Province. It's just 30 minutes drive south of Chiang Mai city and 15km from the airport.
Travel Details
I stayed for two nights in December 2017. My rate was 108 GBP per night for a standard Rice Barn Villa with Hotels.com. Rooms in the Colonial buildings start at a lower rate.
I took an Uber from Chiang Mai city to the resort, for a very reasonable 210 baht (4.80 GBP). I returned to the city using the hotel's transport service. Quite a bit more expensive at 500 baht, but Uber cancelled on me and the wait for another taxi was just too long! NB: the hotel does provide a free shuttle service into the city but the timing wasn't convenient for me.
My View of the Marndadee
The Marndadee Heritage Resort is a hidden gem. It's certainly one of the most unique and relaxing places I've ever stayed. If you want a truly relaxing environment with peace and quiet that's close to nature then this is the place to go. And if you've also an interest in art and design you'll be enchanted with the unique art, antiques and architecture of the resort.
Did you know?
The name "Marndadee" stems from the owners' love for their mothers. The word, "Marnda," means mom, and "dee" means good in Thai. Together, "Marnda-dee" translates to a warm and nurturing mother.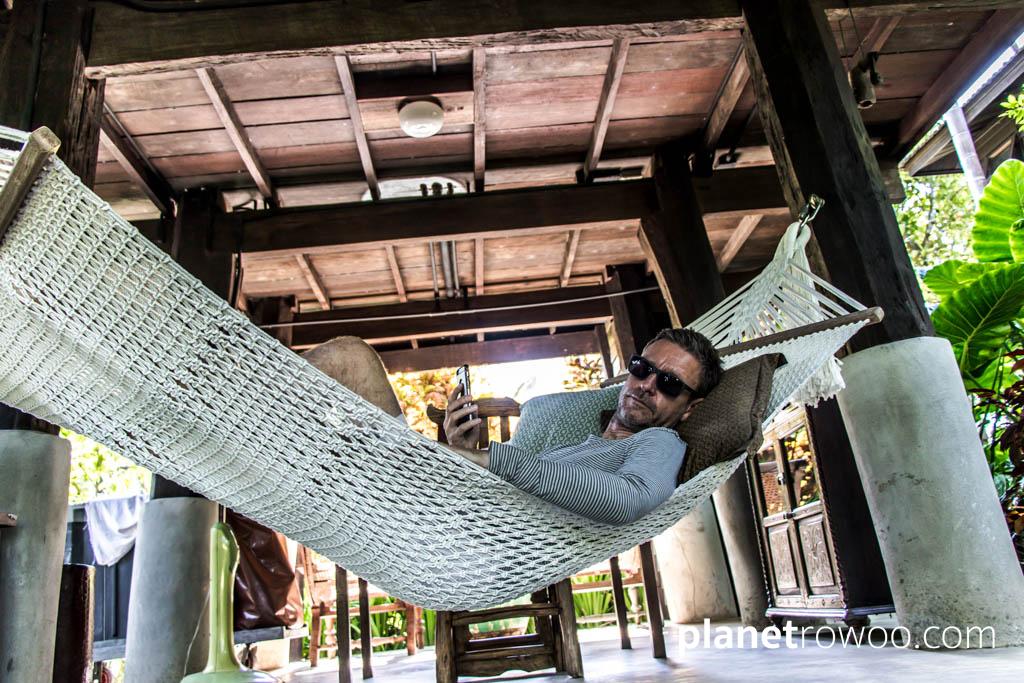 ---
Top image: Antique rockers on the Marndadee terrace