Chiang Mai, Thailand
A new beginning
I'd been to Thailand many times but visited Chiang Mai only once before, back at the dawn of the millennium in 2000. Back then I stayed outside of the city at the exclusive Four Seasons Resort at Mae Rim, around 30 minutes drive from town, and only ventured inside the city for a bit of sightseeing and dinner. It was a bit of a 'blinkered' introduction. But now I was going to make this place my new home, for a while at least.
Why Chiang Mai?
Why choose Chiang Mai when I'd only visited once and hadn't been there for almost 20 years? Well, there are a number of reasons…
So with all the above going for it, Chiang Mai seemed like a good candidate for my new beginning. It will be interesting to see how the reality compares after a few months of living here…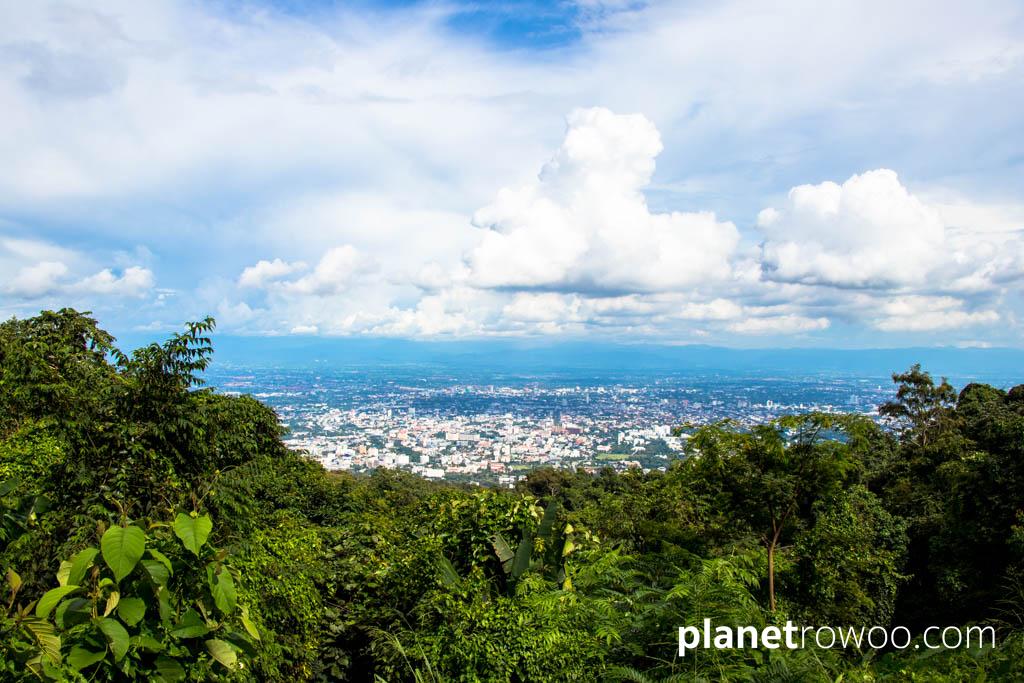 Getting Reacquainted & Practical Matters
Arriving in Chiang Mai in mid-October I had a week or so to orient myself and get reacquainted with the place, as well as sort out some practical matters, before heading off to Burma for three weeks. Top of my list of things to do were;
Investigate a long-term visa and;
Organise accommodation for when I returned from Burma at the end of the three weeks.
1. Getting a Visa
So how long can I stay??…
Before I left the UK I'd researched the various options for a long-term stay in Thailand. My best bet it seemed was a one-year retirement visa (renewable annually). Now, before looking into this I'd never considered myself as 'retired'! – sure, I didn't have a regular income, but the idea was to earn a little here and there online as I travelled (i.e. in true digital nomad style). But it turns out that to get the retirement visa you just need to be over 50 (check ✓) and deposit 800,000 baht (around 18,000 GBP) in a Thai bank (or have the equivalent income). Not a problem. Unfortunately, for one reason or another, I hadn't been able to obtain the visa before arriving in Thailand. And once in Thailand the procedure to obtain one was different, and to me not at all clear.
Chiang Mai Buddy
Enter Chiang Mai Buddy – a support service for Chiang Mai newbies like me who don't know what they're doing. Chiang Mai Buddy provide a range of services for foreign visitors and those new to the city as well as those wanting to make it their home. And they do it very well. Within minutes of meeting with them for the first time, they explained what I needed to do upon my return to Chiang Mai next month…
Arrive back in Thailand on a 30-day visa exemption
Get a 30-day visa extension
Get a 90-day Non-Immigrant Type 'O' visa
Wait 45 days
Apply for the 1 Year Non-Immigrant Type 'O-A' (Retirement) visa
Simples!
Well, to me it still didn't seem that simple. But I felt like I was in good hands. They're not cheap but I felt worth the money to avoid the hassle and stress of doing it myself. I would get the ball rolling in November when I returned from Burma.
2. Finding Accommodation
Where to lay my hat?…
I'd never rented abroad before and was a little apprehensive about the whole thing. But Chiang Mai Buddy were also able to help me with my accommodation. There was availability at a condo on the edge of the hip and trendy Nimman area… 15,000 baht a month (around 350 GBP) for a 45m² room. Pretty reasonable I thought. The only catch was I'd have to rent for 6 months in order for the condo management to raise the necessary residency documents for my visa. I hadn't considered renting for that length of time. It scared me a little. But if it was necessary for my visa then it would have to be.
So after a quick viewing, I chose a room on the 6th floor overlooking the mountains and put down a deposit… on the understanding that I'd try it for a week before committing to the full 6 months. Well, that was my understanding anyway. I would later find out it wasn't theirs! I would move in on the 12th November on my return from Burma.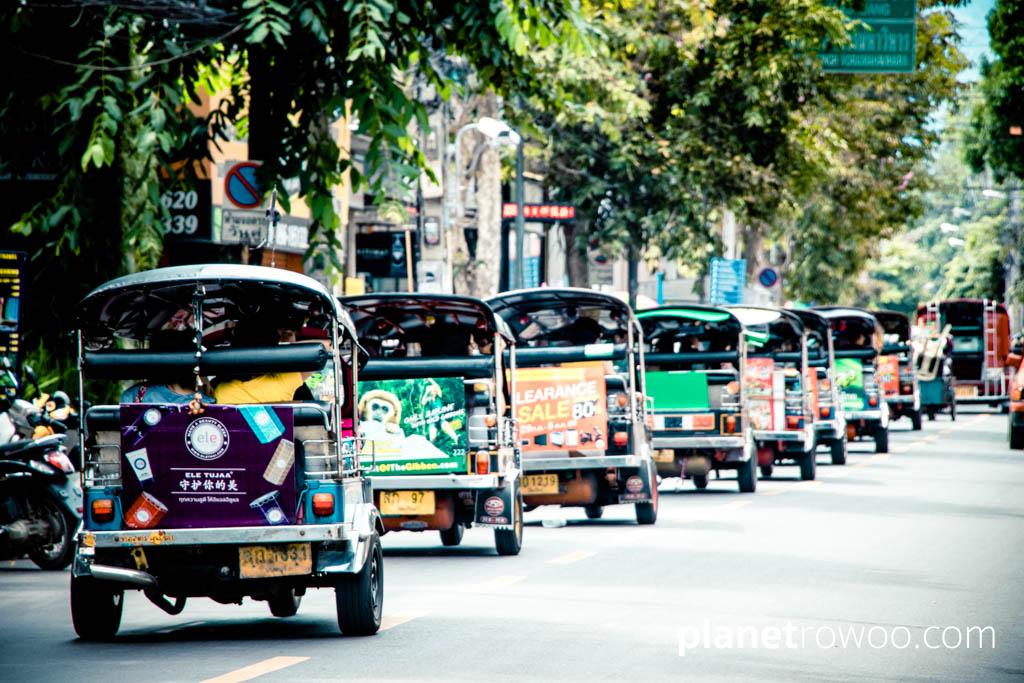 Free to explore
So having got the ball rolling for my visa and accommodation I was free to explore and get to know the place I was soon to make my home before packing my bags again and heading off to Burma.
My first week back in Chiang Mai after 18 years, and the images from that time that were imprinted in my memory remain the same; the saffron robes of Buddhist monks, elaborate temple finials, the image of Buddha, and the Tuk Tuk – the infamous three-wheeled Thai taxi!
Gallery
[envira-album id="16235″]
Unloading
Chiang Mai Buddy were also able to help me with my luggage. I'd arrived into Thailand with 30kg of gear… all of which I didn't want to lug around Burma for 3 weeks – so I offloaded over 10kg with CMB – they charge just 500 baht (around 11.50 GBP) a month to store a large suitcase (other options available). That's really cheap compared with other luggage storage services.
Eating and Sleeping in Chiang Mai
Where to eat?
Chiang Mai's full of great places to eat. But for now, just a couple of restaurants close to where I was staying that have since become favourites of mine…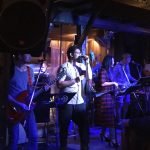 Riverside Bar & Restaurant
The Riverside Bar & Restaurant is located on the east side of the Ping river just north of the Nawarat bridge. It's become a bit of a Chiang Mai institution where you can enjoy live music until the early hours, or if you prefer, a romantic dinner by the river on the lower-level of this multi-level restaurant. The food is good and reasonably priced. Word of warning: it get's busy!… especially on weekends… so best to reserve ahead, especially if you have a large party. And be prepared to push yourself through the crowd of Thai youngsters who tend to gather around the band and bar area at the entrance (there's no other way in!).
---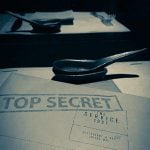 The Service 1921 Restaurant & Bar
The Service 1921 Restaurant & Bar is located within the exclusive Anantara Chiang Mai Resort on the Ping river. Lovely pan-Asian food in a gorgeous teak villa that used to be the British Consulate, with wait staff in full 1920's garb. "Your mission should you choose to accept it", says the waiter as he passes you the 'Top Secret' drinks menu. With Thai red wine at around 8 GPB a glass (cheapest), it's a mission that you need to think twice about taking. A great experience though if you're prepared to splash out a bit. The resort also has a second restaurant, overlooking the river, which I've yet to try.
---
Where did I stay?
Not the cheapest of options, but below are where I stayed this time around, and on my first visit to Chiang Mai many moons ago!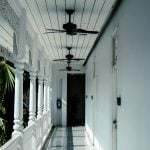 Ping Nakara Boutique Hotel & Spa
I stayed at the Ping Nakara Boutique Hotel & Spa on the Ping river on Charoenprathet road, just a few minutes walk from the Night Bazaar. You can read what I thought of this stylish colonial hotel in my next blog post.
---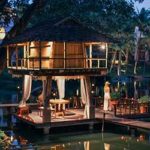 Four Seasons Resort Chiang Mai
For an exclusive (but expensive!) stay outside of the city in a peaceful setting amidst rice fields, I'd recommend the Four Seasons Resort Chiang Mai at Mae Rim. It's 18 years since I stayed there, but the reviews today speak for themselves.
---
Other Stuff
How did I get here?
I flew Thai Airways from London Heathrow via Bangkok on an Airbus 380 & Boeing 777-300. Journey time was around 14hrs including a 2hr stopover at Bangkok.
Ageing Traveller Wisdom 🙂
It doesn't hurt to ask for help from time to time (even if it costs you!)
---
Top image: Temple facade at Wat Chedi Luang