Yangon Central / Farewell Yangon
Trainspotting
Back in Yangon and a chance to explore this bustling metropolis further. I had intended to take a trip on the Yangon Circular Railway, a 3 hour 30 mile circuit that connects satellite towns and suburban areas to the city, but a dodgy KFC the day before (yes, I was resorting to western comfort food already) meant that I wasn't prepared to venture too far away from comfort. My stomach wasn't ready for the enclosed environment and fragrant aromas of the circle line that I had read about. So instead I spent a little time in and around Yangon Central Railway Station with my camera.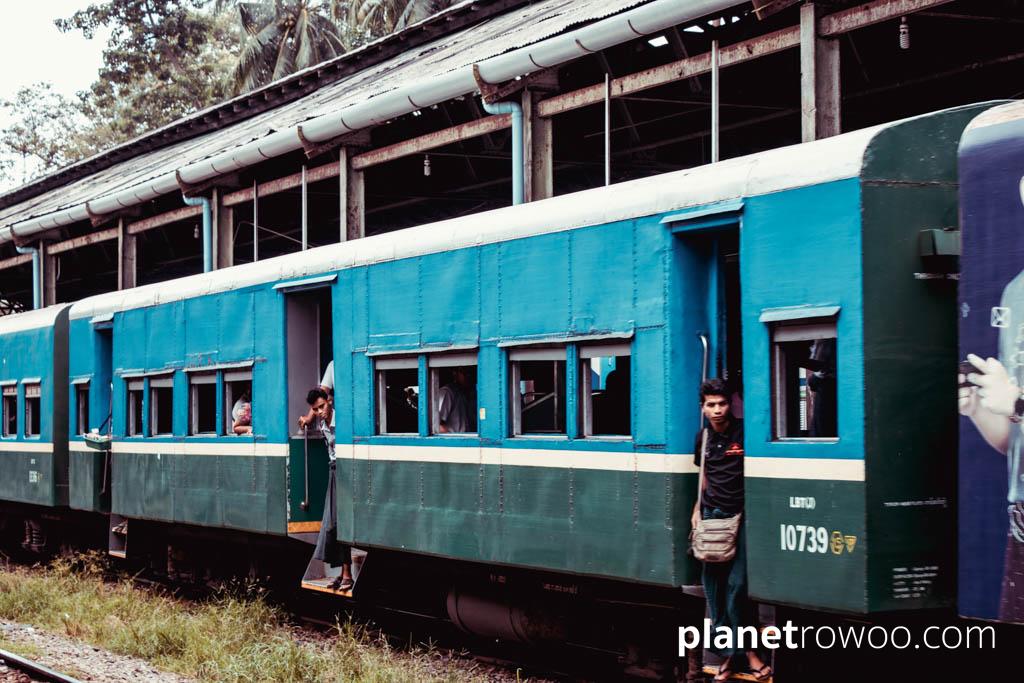 Yangon Central Railway Station
The station is located in downtown Yangon, with the main entrance on Kun Chan Road. I entered via a side entrance off the Pansodan St flyover, so unfortunately didn't get to see, or photograph the main building entrance, built in a traditional Burmese architectural style and one of downtown Yangon's most iconic structures. Disappointing, but I wasn't aware it existed at the time! Once you're inside the station it's not obvious it's fronted by such a landmark building.
Down on the platforms, it's a surprisingly sleepy environment. Or at least when I visited during mid-afternoon it was. And a complete contrast to the hustle and bustle of the surrounding streets. People sit and wait quietly, some sleep using their belongings as bedding, vendors wonder by, a man tries to keep his goats under control, and occasionally an ageing locomotive will trundle into the station and a commotion will ensue.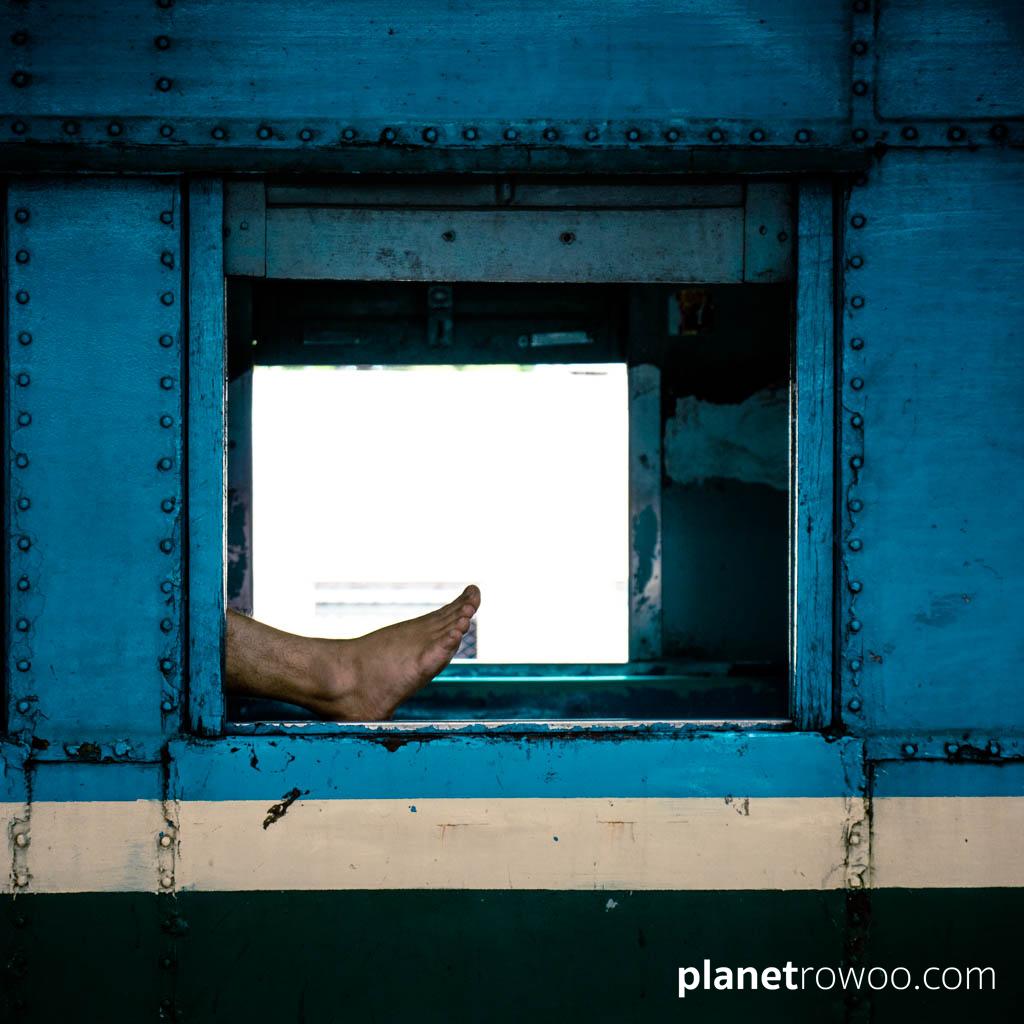 Yangon Central is the largest railway station in Myanmar and the hub of the country's 5,000 km rail network. From here you can reach Upper Myanmar (Naypyidaw, Mandalay, Shwebo), upcountry (Myitkyina), the Shan hills (Taunggyi, Kalaw) and the Taninthayi coast (Mawlamyine, Ye).
Farewell Yangon
My final day in Yangon and although I'd found it quite hard work, the place was starting to get under my skin (in a good way).
In the video above, a taste of the sights and sounds of downtown Yangon. A walk down Shwedagon Pagoda Road and east into Maha Bondoola on the way back to my hotel on my last afternoon. Next stop, Mandalay!
---
Top Image: A passenger waits in a carriage at Yangon Central Railway Station